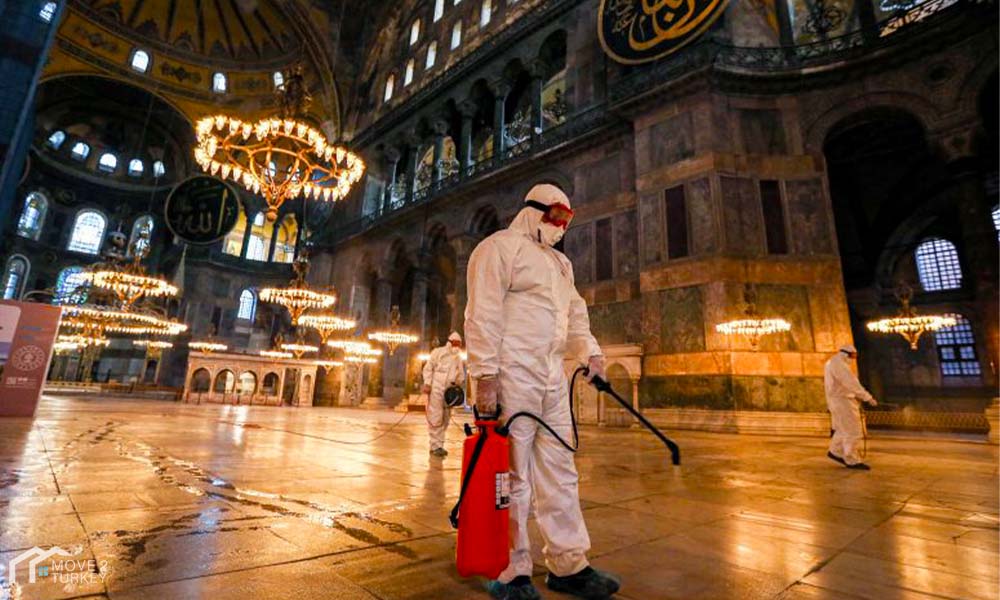 Teams from the Fatih municipality in Istanbul have sterilized the Hagia Sophia mosque and museum, the most visited museum in Turkey, during an action plan to take preventive measures to prevent the spread of the Coronavirus.
Video clips posted by a Turkish newspaper through its YouTube channel showed the municipality workers wearing protective clothing while working inside and outside the museum.
It is worth noting that the Hagia Sophia Mosque and Museum has got the first place in the list of the most visited museums and historical places during the past year, with a number of visitors equivalent to 3 million and 727 thousand and 361 visitors, according to the data of the Turkish Ministry of Culture and Tourism.