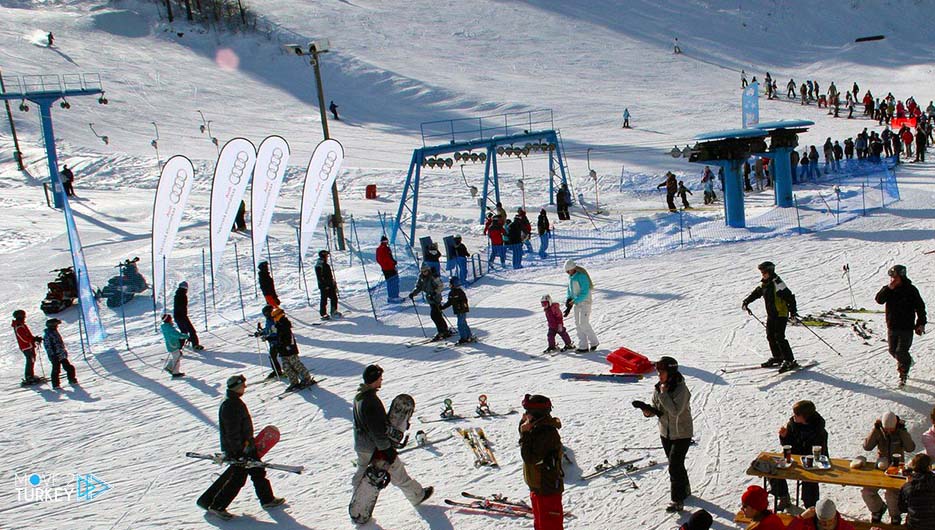 The snow thickness reached half a meter in the "Sakilikent" ski center in the Turkish state of Antalya, which allowed visitors to spend enjoyable times.
The "Sakilikent" center, which is 45 minutes away from the famous "KonyaAlti" beach (about 50 km from the center of the city of Antalya in the southwest of the country), was covered in a white suit, while winter sports enthusiasts flocked to the region to enjoy the mid-school break.
Information from the Meteorological Directorate on snow thickness and temperatures in the most important ski centers in the country indicated that the snow thickness in the centers of "Sakilikent" reached 50 cm, "Denizli" in Denizli state, "Mount Murat" in Kutahya 40 cm, "Arges" in Kayseri and " Uludag" in Bursa 32 cm.