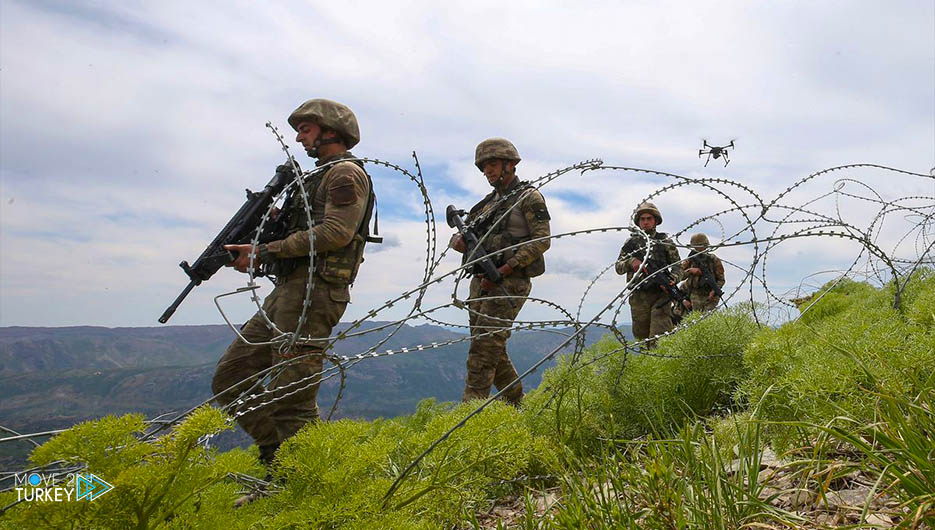 The Turkish authorities seized various flamethrowers and ammunition during an operation launched against PKK terrorists in Haskoy district, in the eastern state of Mush.
In a statement on Thursday, the state stated that Operation "Arn 4 Martyr Muhammad Chapar" was carried out within an intelligence framework carried out by the Gendarmerie Forces Command.
It explained that the operation resulted in the seizure of two anti-tank flamethrowers and seven hand grenades, in addition to supplies for the manufacture of explosives, all of which were buried underground.
The Ministry of the Interior began a series of "ARN" operations against the terrorist "PKK" on January 10, 2020.
It is noteworthy that the name "Arn" was given to these operations in relation to the Turkish young man, "Arn Bulbul", who was martyred at the hands of PKK terrorists on August 11, 2017.