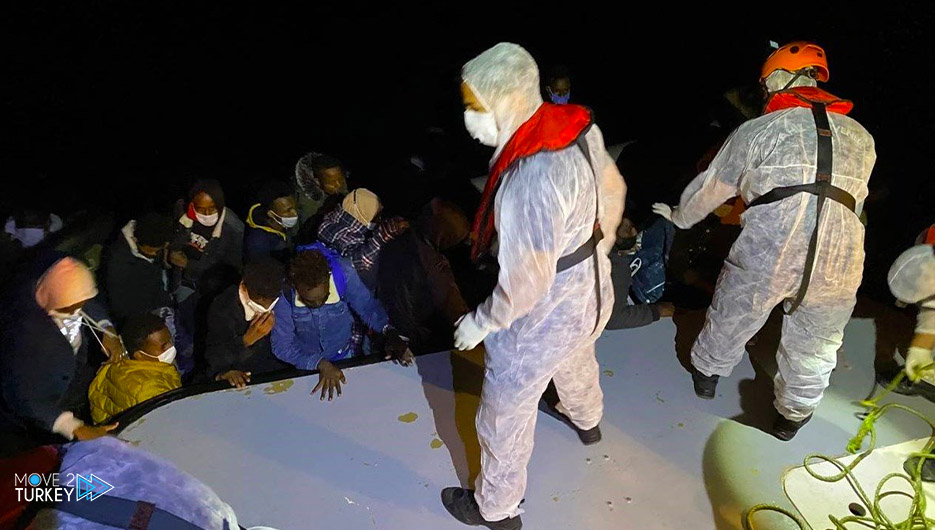 On Thursday, the Turkish coast guard rescued 104 irregular migrants who were forced by Greece to return to Turkish waters off the coast of the western state of Mugla.
The Coast Guard Command said in a statement that its teams headed to the coasts of the Marmaris and Dacha regions after receiving information about the presence of migrants on 4 rubber boats.
She explained that her teams went to the two sites and rescued 29 migrants off the coast of Marmaris and 75 migrants off Dacha, who were pushed by the Greek coast guard towards Turkish territorial waters.
The teams referred the migrants to the Directorate of Migration in Mugla after completing the legal procedures for their right to command the coast guard.