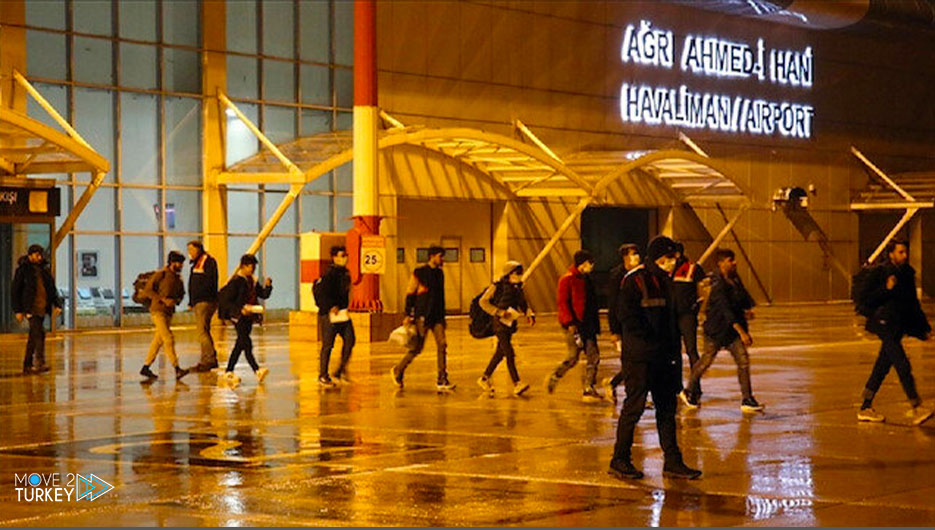 On Sunday, Turkey returned 227 migrants who had entered its territory illegally to Afghanistan by air.
The security authorities in the state of Malatya (east) arrested the aforementioned migrants on separate dates, and deposited them for a period in the deportation centers of the Immigration Department in preparation for their return to their country.
The authorities transported the migrants by bus to the state airport, where they were returned via an Afghan Airlines flight to the capital, Kabul.
Thus, the Turkish authorities in Malatya returned 681 Afghan immigrants in two days, where the first flight was on Friday.