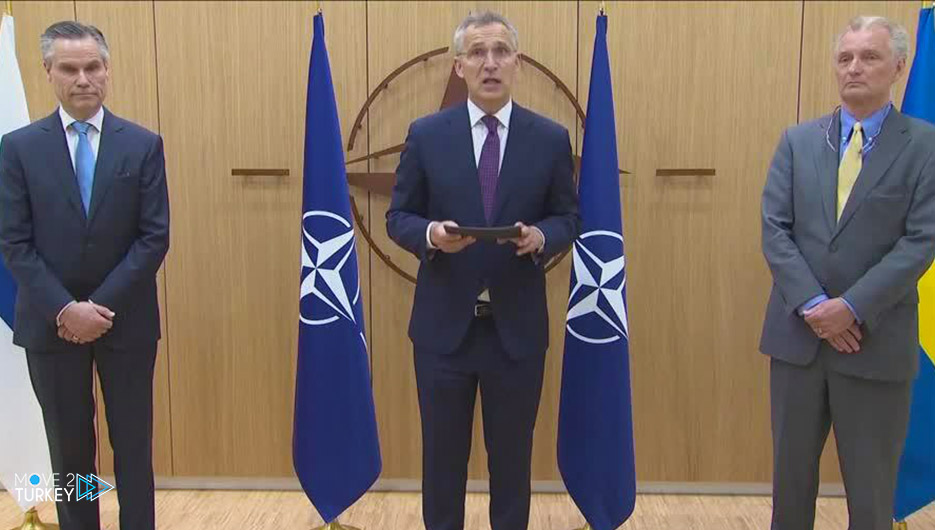 Turkish Foreign Minister Mevlut Cavusoglu said that his country understands the security concerns of Sweden and Finland over their decision to join NATO, but that Ankara's concerns should also be dispelled.
This came in a speech during his meeting with his American counterpart Anthony Blinken on Wednesday at the United Nations Headquarters.
He explained that he will discuss with Blinken ways to resolve differences through dialogue and diplomacy.
He added that Turkey aims to raise the volume of trade with the United States to $100 billion.
Regarding the Russo-Ukrainian war, Cavusoglu stated that the Russian operation "showed once again that Turkey and the United States should do better cooperation as friends and allies."
Regarding the decision to join Sweden and Finland to NATO, he pointed out that Turkey supports NATO's open-door policy, but it has legitimate concerns about these two countries.
And he added: "Both countries support terrorist organizations, we have clearly expressed our concerns."
I spoke with my counterparts from these two countries in Berlin, we understand their security concerns, but Turkey's concerns should also be dispelled."