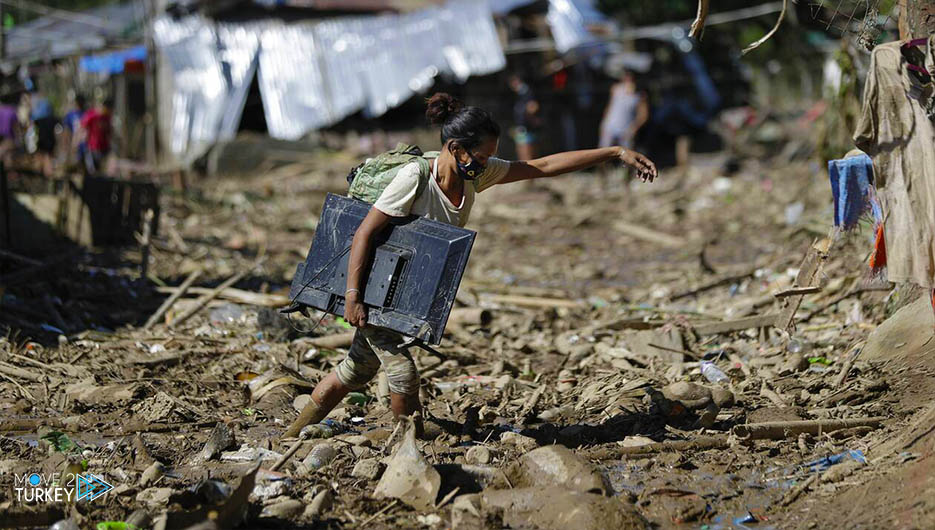 The Turkish Foreign Ministry on Sunday offered its condolences to the Philippines over the victims of Typhoon "Conson" that hit several parts of the country.
In a statement, it confirmed that it had received with great sadness news of the death and injury of a large number of people, in addition to material losses as a result of the hurricane.
"We express our sincere condolences to the families of the victims and the friendly people and government of the Philippines, and we wish a speedy recovery for the injured,".
Earlier in the day, the Philippine Disaster Management Authority announced that the death toll from Typhoon Conson had reached 17 dead and 24 injured.
The National Council for Disaster Risk Reduction and Management confirmed in a statement that "the hurricane-damaged nearly 9,000 buildings, and disrupted transportation."
And on Tuesday, the eastern regions of the Philippines were hit by a strong typhoon called "Conson" with strong winds, causing power outages in several provinces.