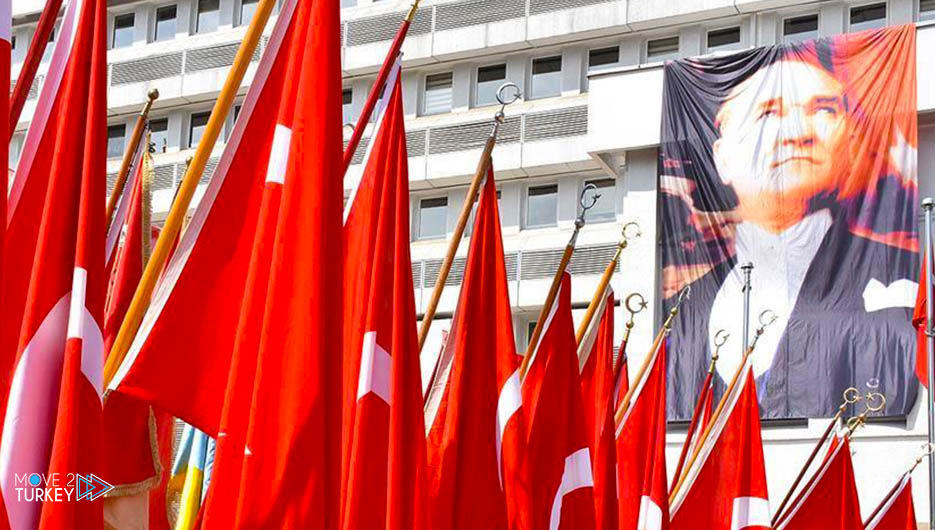 The Turkish Ministry of Defense congratulated the 48th anniversary of the military "peace operation" it carried out in 1974 to rescue its Turkish Cypriot brothers on the island of Cyprus.
This came in a statement published by the ministry on Wednesday on the occasion of the anniversary of the military operation carried out by Turkey on the island of Cyprus.
The statement read: "On the forty-eighth anniversary of the peace process in Cyprus that stopped the inhumane massacres of Greek Cypriots against Turkish Cypriots.
We salute the memory of our martyrs and veterans who passed away with mercy, and we wish the veterans a long and happy life."
The statement stressed that "Turkey stands by its Turkish Cypriot brothers today as it did yesterday, and we will continue to stand by them in the future."
In turn, Turkish Parliament Speaker Mustafa Sentop congratulated the Turkish Republic of Cyprus on the 48th anniversary of the military "peace process".
He added, "The peace that Turkey established in Cyprus 48 years ago is today the guarantee of peace on the island and the region."
On July 20, 1974, Turkey launched the "peace process" on the island, after witnessing a military coup led by Nicos Sampson against Cypriot President Makarios III on July 15 of the same year.
The coup took place with the support of the ruling military council in Greece, while the Roman armed groups targeted the island's Turkish residents.
The Turkish army began a second military operation on August 14, 1974, and the two operations succeeded in achieving their goals, as a prisoner exchange agreement was concluded between the two sides on September 16 of the same year.
On February 13, 1975, the "Federal Turkish Cypriot State" was established in the northern part of the island, and Rauf Denktash was elected President of the Republic, which became known as the Turkish Republic of Cyprus.