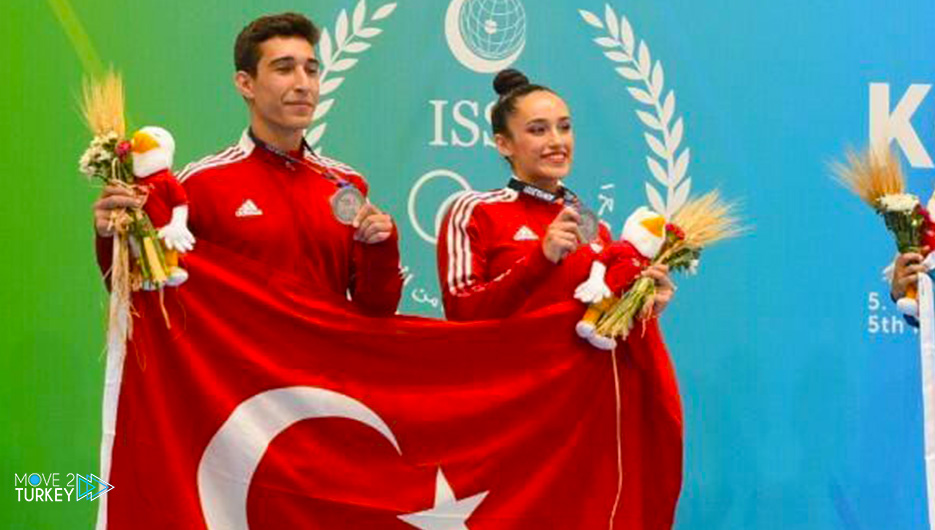 Turkish athletes concluded the 5th Islamic Solidarity Games held in Konya, Turkey, with 341 medals.
Turkish athletes won 145 gold, 107 silver and 89 bronze medals.
Turkey topped the ranking of countries participating in the tournament in terms of the number of medals, followed by Uzbekistan in second place and Iran in third
More than 4,000 athletes from 54 countries participated in the tournament.
The tournament's competitions were launched on the fifth of August, but the official opening took place on the ninth of the same month, with the participation of Turkish President Recep Tayyip Erdogan.
The closing ceremony of the session, which took place earlier today, was attended by Turkish Minister of Youth and Sports Mehmet Kasapoglu and his Saudi counterpart Abdulaziz bin Turki Al-Faisal.