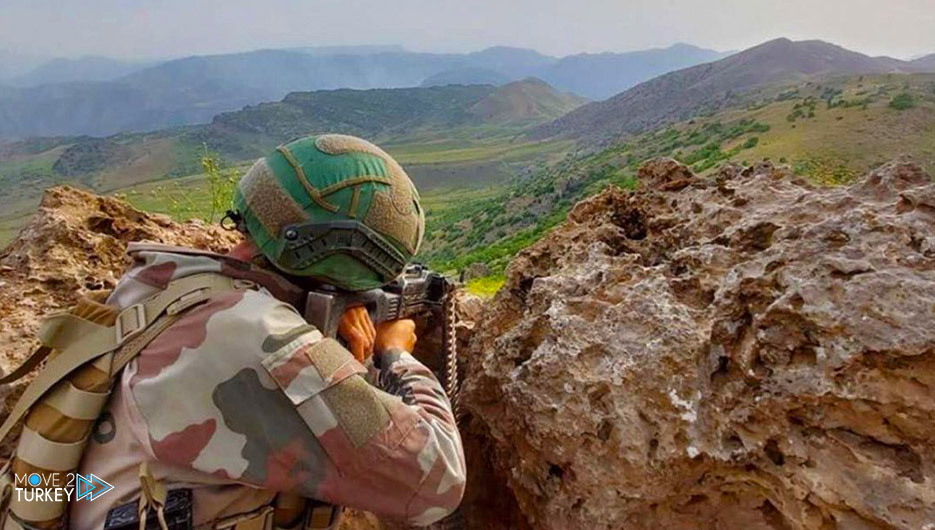 Turkish intelligence managed to bring in two PKK terrorists during an operation it carried out in the organization's Makhmour camp in northern Iraq.
Among the security sources of the Turkish intelligence, the terrorist Khatib Gunay, nicknamed "Shahan / Cihan", and the terrorist Aya Ahmed, nicknamed "Tekushin Qamishli / Jevan", were arrested during an operation in one of the most prominent strongholds of the "PKK" in northern Iraq, and brought them to Turkey.
The sources pointed out that Gunai illegally crossed Iranian territory in September 2019, from which he moved to the Makhmour camp in northern Iraq to join the ranks of the PKK and receive training before being later appointed commander of a combat unit within the organization.
As for Aya Ahmed (who holds Syrian citizenship), in 2015 she joined the ranks of the YPG/BYG/PKK terrorist organization on Syrian soil, and later moved to Iraq and received training in the Gara region, then joined Makhmour camp in 2018.