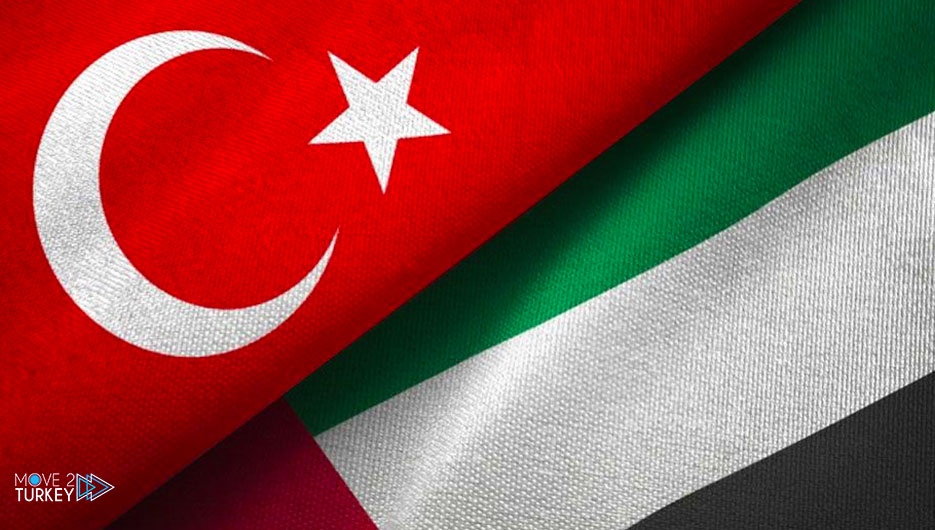 Turkish Deputy Minister of Industry and Technology, Mehmet Fatih Kajir, held talks with UAE Minister of State for Foreign Trade Thani bin Ahmed Al-Zeyoudi in the field of technology and industry.
This came during a meeting that brought them together yesterday, Tuesday, in the UAE capital, Abu Dhabi.
In a tweet to him on his Twitter account, the Emirati minister said that he held an "important meeting" with the Turkish Deputy Minister of Industry and Technology.
He added that during the meeting, they discussed "ways of cooperation between the UAE and Turkey in vital areas such as advanced technology and future industries."
He explained that these areas are "opportunities that can be provided by the comprehensive economic partnership agreement between the two countries, which is being completed."
In turn, Kajer expressed, in a tweet, his thanks to the Emirati minister for the "strong contribution" he makes to the development of relations between the two countries.
In another publication of his, the Turkish deputy minister said that he also held talks with Omar Al-Suwaidi, advisor to the UAE Ministry of Industry and Advanced Technology.
Kajer added that he discussed with Al Suwaidi opportunities for cooperation and investment between Turkey and the UAE.
It is noteworthy that Kajer visited the UAE to participate in the "Abu Dhabi Space Dialogue" conference, the first of its kind in the world, which kicked off on Monday over two days, with the participation of more than 300 decision makers and representatives of space agencies, ministers and international specialized companies from more than 47 countries, according to the Emirates News Agency.