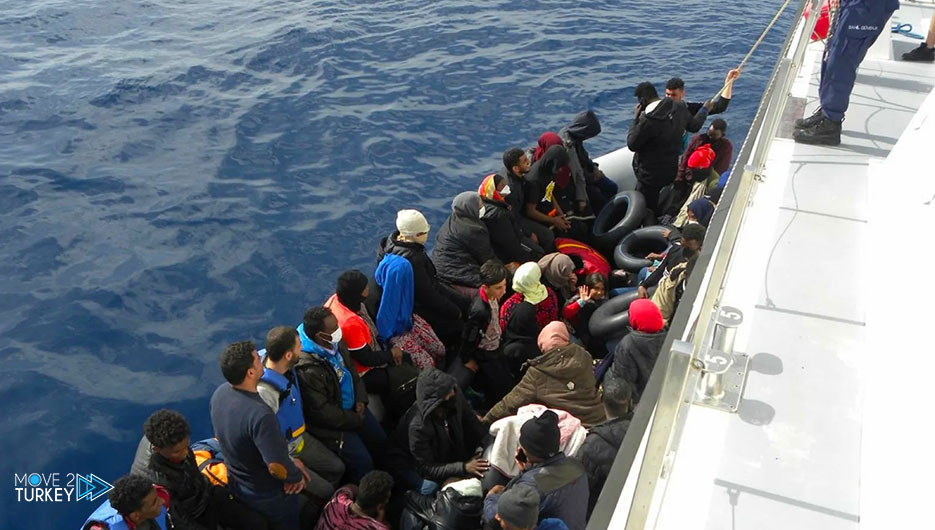 Turkish coast guard crews rescued 80 irregular migrants off the coast of the western state of Mugla.
The rescued migrants were forced by the Greek coast guard to return to the territorial waters of Turkey.
According to a statement issued by the Turkish Coast Guard, the migrants were rescued after a report about the presence of rubber boats stuck off the shores of the Dacha and Marmaris regions.
The statement indicated that the Turkish coast guard teams rushed to their rescue and managed to rescue 48 migrants off the coast of Marmaris and 32 off the coast of Dacha.
The statement added that the coast guard teams handed over the migrants to the state's immigration department after taking the necessary legal measures.