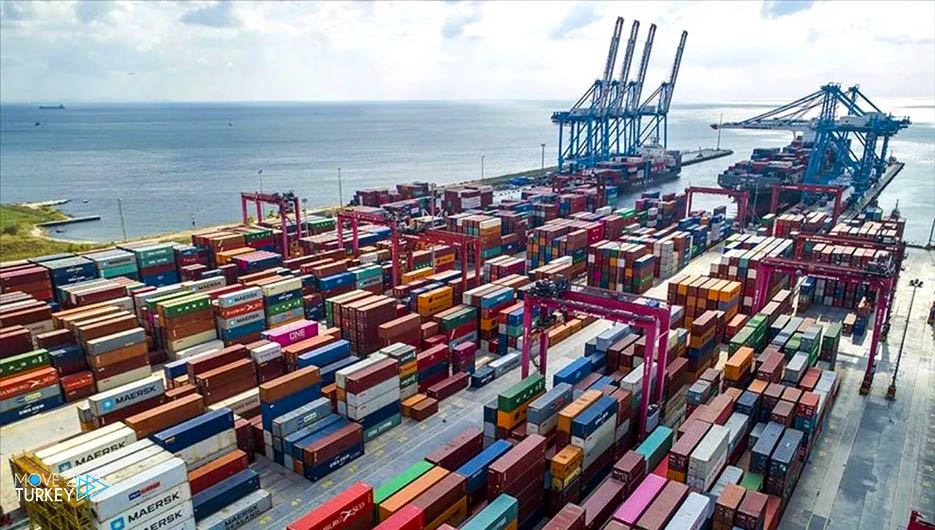 According to the data of the Istanbul Chemicals and Products Exporters Association (IKMIB), the chemical and products sector achieved exports.
With a value of $2.3 billion in October 2021, an increase of 34 percent compared to the same month in the previous year.
When evaluating the sector's performance during 10 months, exports amounted to $20.5 billion, an increase of 38 percent compared to the same period of the previous year.
Lebanon was the country to which most exports were made in October, and the other countries that occupied the top ten after Lebanon in October were Greece.
In addition to Germany, Iraq, Belgium, the Netherlands, Italy, the Republic of South Africa, the United Kingdom, and the United States.
Among the top 10 countries, the highest increase was in the Republic of South Africa at 788.11 percent.
Chemical exports to Lebanon amounted to 123 million and 329 thousand dollars compared to the same period last year, rising by 109.29 percent.
The top five product groups exported to Lebanon in October were "Mineral Fuels, Mineral Oils, and Products".
In addition to "plastics and their products", "washing preparations", "essential oils, cosmetics, soaps" and "inorganic chemicals".
From January to October 2021, the countries to which most chemicals were exported were the Netherlands and Germany.
In addition to the United States of America, Iraq, Italy, Greece, Belgium, Spain, England, and Lebanon, respectively.
In October, exports of plastics and their products in chemical product groups ranked first in chemical exports with 761 million and 680 thousand dollars.
Mineral fuels, mineral oils, and their products occupied second place, with exports amounting to 571 million and 66 thousand dollars.
Exports of inorganic chemicals ranked third with 171 million and 165 thousand dollars.
The other sectors in the next top ten inorganic chemicals are "essential oils, cosmetics, and soaps".
In addition to "rubber and rubber products", "pharmaceutical products", "fertilizers", "paints, varnishes, ink and preparations", as well as "organic chemicals" and "various chemicals".
In October, the highest increase in exports was achieved in the fertilizer sector sub-sectors with 301.30 percent.
Adil Pelister, Chairman of the Board of Directors of İKMİB, said, "Our chemical exports increased by 34.14% in October and amounted to 2 billion 316 million dollars.
In the first 10 months, our exports increased by 38.39 percent to $20.5 billion.
In October, we exported plastics, products, mineral fuels, mineral oils, inorganic products, and chemicals.
Pelister indicated that Lebanon was the most exporting country in October, and continued, "It was followed by Greece and Germany, and we are still the second most exported sector on an annual basis.
"If we can overcome these problems, our exports will increase even more," he said.