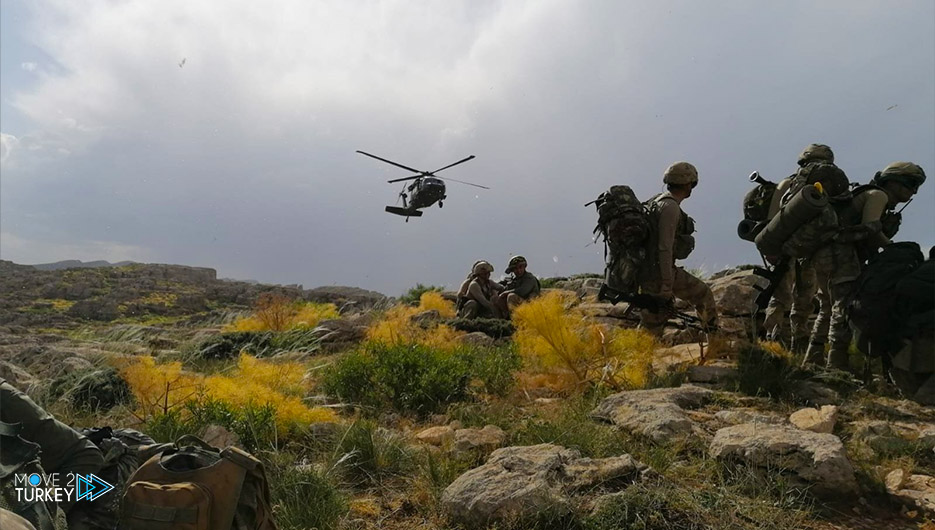 On Thursday, the Turkish Ministry of Defense announced that 14 PKK terrorists had been neutralized in an air operation in the "Claw – Al-Qafl" operation area in northern Iraq.
In a statement, the ministry stressed that the blood of the Turkish martyrs would not be in vain, adding: "14 PKK terrorists were neutralized in an air operation in the area of Operation Claw-Al-Qawl."
She stressed that the Turkish armed forces will continue to destroy terrorists' hideouts with determination and firmness.
On April 18, Turkey launched the "claw-lock" operation against the strongholds of the "PKK" terrorist organization in the areas of Matina, Zab and Afshin-Basian in northern Iraq.