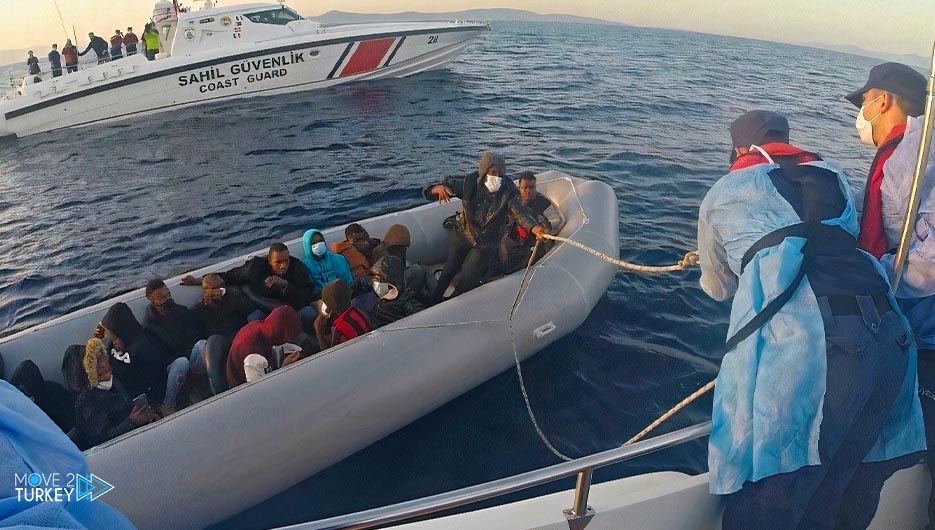 The Turkish Coast Guard rescued 11 irregular migrants who were forced by the Greek forces to return to the Turkish territorial waters in the Aegean Sea off the coast of the western state of Izmir.
On Thursday, it was reported that the teams rescued 11 migrants off the coast of the Qara Adda area in the Shamma district, forcing them to return to Turkish waters by Greek forces.
After they were rescued, the migrants with nationalities of Afghanistan, Yemen and Eritrea were transferred to the gendarmerie command in the state.
On the other hand, the competent medical authorities cast the left hand of Yemeni immigrant Aisha Ahmed with plaster after it was found that it was broken.
The immigrant Ahmed said that they were attacked with batons by the Greek forces who pushed them into Turkish waters.