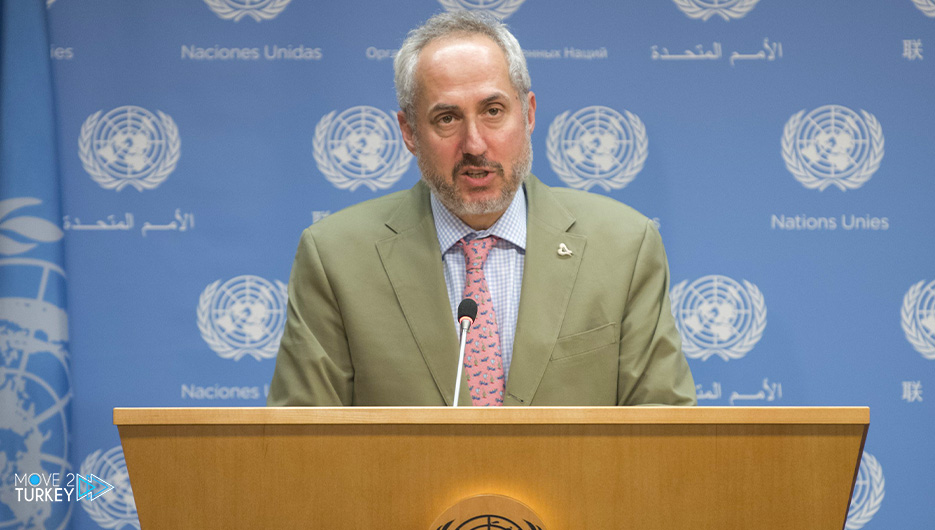 The United Nations has vehemently denied Turkey receiving a discount in grain prices under the initiative for safe shipment of grain and food from Ukrainian ports that took place in Istanbul last month.
This came in a statement issued by Stephane Dujarric, spokesman for the Secretary-General of the United Nations, late Tuesday evening.
"There is no deduction included in the Black Sea Grain Initiative agreement that was signed in Istanbul," the statement said.
"Furthermore, we are not aware of any other agreement that would guarantee a discount," Dujarric added.
Media reports had claimed that Turkey gets a 25 percent discount on the prices of grains exported to it under the initiative for safe shipping of grains and foodstuffs from Ukrainian ports.
On July 22, Turkey, Russia, Ukraine and the United Nations signed the "Document on the Safe Shipping Initiative for Grain and Foodstuffs from Ukrainian Ports" during a meeting hosted by Istanbul.
The agreement guarantees securing exports of grain stuck in the Ukrainian ports on the Black Sea (Eastern Europe) to the world.