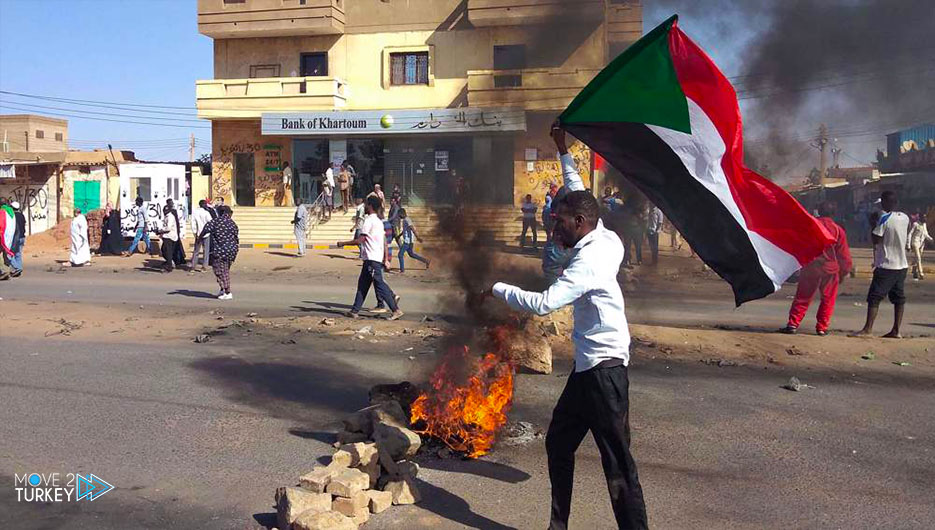 The United Nations High Commissioner for Human Rights, Michelle Bachelet, said on Thursday that at least 39 people have been killed by Sudanese security forces since the "military coup" on October 25.
"We condemn the killing of at least 39 people by the security forces in Sudan since the military coup on October 25," Bachelet said in a statement.
It explained that "among them, 15 people were shot dead yesterday, Wednesday, during the protests that erupted in Khartoum, Khartoum North and Omdurman (west)."
"Following our repeated appeals to the military and security authorities to refrain from using unnecessary and disproportionate force against demonstrators," Bachelet added.
It is absolutely shameful that live ammunition was used again yesterday against protesters."
And it considered that "shooting large crowds of unarmed demonstrators amounts to serious violations of international human rights law."
And the UN High Commissioner indicated that "according to reliable medical sources, more than 100 people were injured during yesterday's protests, including 80 who were shot in the tops of their bodies and heads."
There was no comment from Khartoum regarding the UN statement until 15:30 GMT.
But the Sudanese police said in a statement Thursday that they "secured state institutions and demonstrators during Wednesday's protests."
However, she was met with unjustified violence towards her members and her cars, and confirmed that she "never used a firearm."
And the police added: "We found out that there was one death of a citizen in the city of Bahri, north of Khartoum.
In addition, 89 police officers and 30 civilians were injured as a result of suffocation with tear gas.
Since October 25, Sudan has been experiencing a severe crisis, as army chief, Abdel Fattah al-Burhan declared a state of emergency.
The Sovereignty Council and the transitional ministers were dissolved and the governors were dismissed after the arrest of party leaders, ministers and officials.
In return for continuous protests, these measures are rejected as a "military coup".
In return for accusing him of carrying out a military coup, Al-Burhan says that the army is committed to completing the democratic transition process.
And he took measures on October 25 to protect the country from a "real danger", accusing political forces of "inciting chaos."