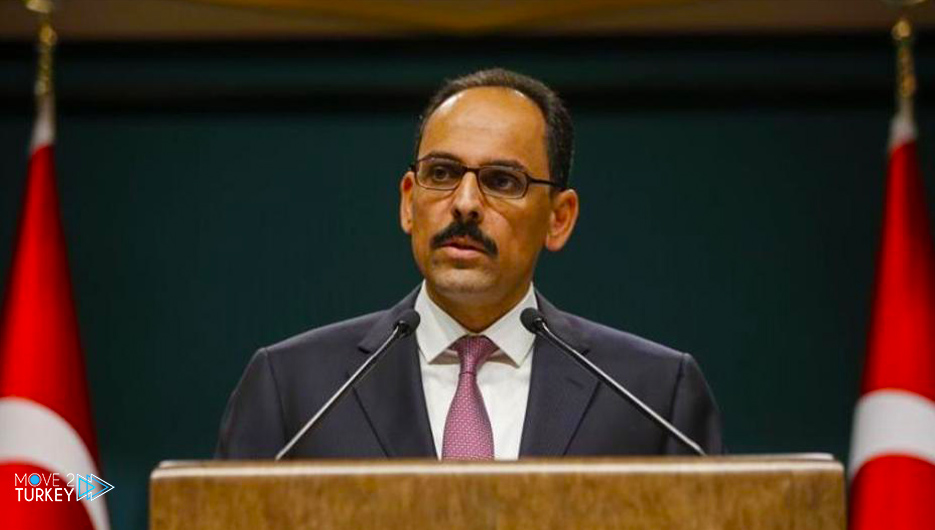 Turkish presidential spokesman Ibrahim Kalin condemned the Swedish authorities for allowing the burning of a copy of the Holy Quran in front of the Ankara embassy building in Stockholm, stressing that this behavior encourages hate crimes and anti-Islam.
"We strongly condemn the burning of a copy of the Holy Qur'an in Stockholm. This is a crime against humanity and a clear hate crime," Kalin said on his Twitter account on Saturday.
He added, "Allowing this procedure despite all our warnings is an encouragement of hate crimes and anti-Islam. The attack on sacred values is not freedom, but modern barbarism."
The Swedish authorities allowed the leader of the far-right Danish "hard line" party, Rasmus Paludan, to burn a copy of the Holy Qur'an in front of the Turkish embassy building in Stockholm.
The Stockholm Police Department said Friday that Paludan had obtained permission to hold a demonstration near the Turkish embassy in Stockholm on Saturday.
Earlier this month, a number of supporters of the terrorist organization gathered in front of the historic municipal building in Stockholm and hung a doll depicting Turkish President Recep Tayyip Erdogan on a pole near the building.
Accounts linked to the organization published a video clip on social media showing the moments when the doll was suspended from its feet, and the video clip was appended with threatening phrases in the Turkish language targeting Turkey and President Erdogan.