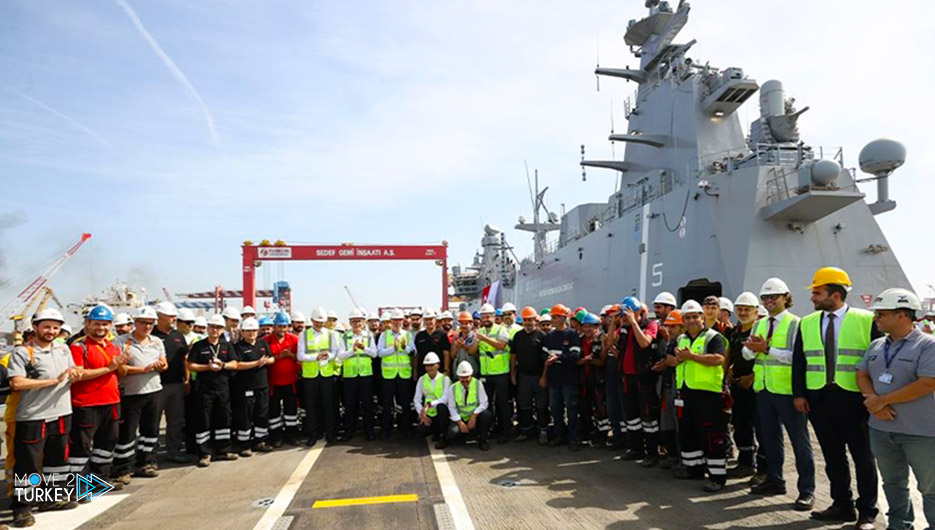 The head of the Turkish Defense Industries Presidency, Ismail Demir, announced that the navy is preparing to receive the multi-purpose amphibious assault ship "TCG Anadolu" at the end of this year.
On Saturday, Demir made an inspection tour of the Tuzla Shipyard in Istanbul, where the manufacturing work of the TGG Anadolu ship continues.
In his statements, Demir said: "TGI Anadolu will be the largest warship in Turkey, and only 12 countries in the world have ships of this size."
He stressed that the attack ship will enhance the strength of the Turkish navy and that it will become part of the North Atlantic Treaty Organization "NATO" and will add strength to its strength.
He pointed out that the local ship will enter service with the Turkish Navy by the end of 2022.
He explained that TGGI Anadolu is 231 meters long, 32 meters wide, and weighs 27 thousand tons with a full load.
He pointed out that efforts are continuing with the "Baykar" company to transform "TGI Anadolu" in the next stage into a ship with runways on which it can land and armed drones can take off, to be the first in the world.