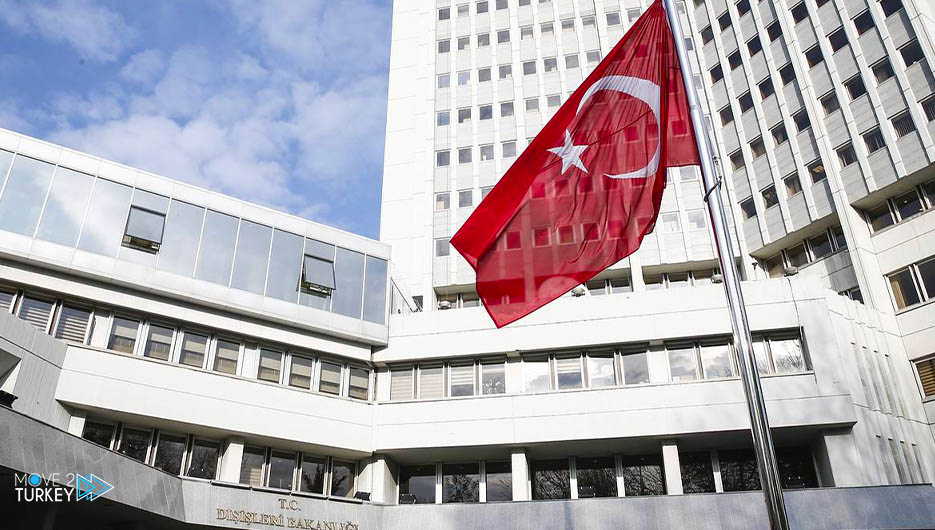 The Turkish Ministry of Foreign Affairs announced the summoning of the temporary Chargé d'Affairs to the Swiss Embassy in Ankara, against the backdrop of the storming of the terrorist organization PKK (PKK) elements and supporters of the World Health Organization building in Geneva.
This came in a statement published by the ministry's spokesman, Tango Bilgic, in response to a journalist's question about the storming of the World Health Organization building by PKK elements and supporters on November 9 and the ongoing propaganda activities in favor of the organization in Switzerland.
Bilgic confirmed that PKK supporters have long been continuing their propaganda activities and demonstrations by displaying pictures of their leader (Abdullah Ocalan who is imprisoned in Turkey) and to organize in the Square of Nations, which includes the diplomatic missions of the United Nations and Turkey in particular, without taking any measures by the Swiss authorities Despite the many initiatives undertaken by Turkey, both in Ankara and in Switzerland.
He referred to the storming of the World Health Organization building by PKK members and supporters, saying, "Because of the lenient attitude of the Swiss authorities, the organization's supporters showed the audacity to forcibly enter the WHO building."
He added, "Accordingly, the temporary charge d'affaires of the Swiss embassy in Ankara was summoned and we expressed our legitimate rejection and protest to this case, and the relevant Swiss authorities were also informed of this."
Bilgic also expressed the legitimate aspirations of Turkey and its community in Switzerland that the authorities there would ban PKK's black propaganda and all forms of its activities and works.
"We look forward to Switzerland, which hosts international organizations, to fulfill its responsibilities under international law, to put an end to the propaganda activities of the bloody terrorist organization, and to contribute to international cooperation in the fight against terrorism," he added.