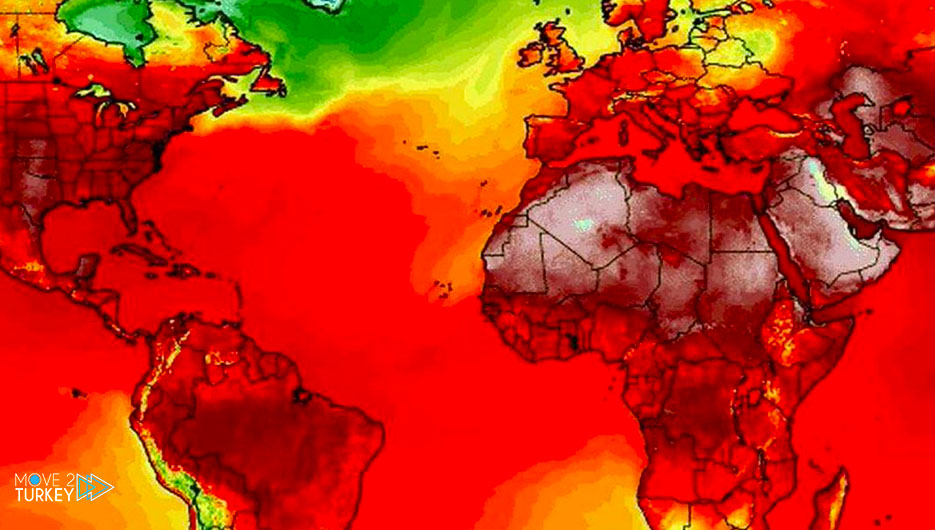 The Moroccan Directorate General of Meteorology expected that governorates in the Kingdom would witness a record heatwave, which started on Friday and will continue until next Monday.
This came in a warning bulletin published by the official news agency on Friday.
The (government) directorate indicated that high temperatures ranging between 46 and 49 degrees are expected to be recorded in the central and southern governorates.
Head of the Communications Department in the Directorate, Al-Hussein Youabed, said that the heatwave was caused by the movement of hot air masses from the Sahara Desert.
Especially from northern Mauritania and Mali towards the southern and interior regions of Morocco.
He added: "On July 10, we recorded a maximum temperature of 49.6 degrees in Sidi Slimane Governorate (central), which is the highest in the Kingdom since 1995, which recorded 49 degrees."
He explained that the rate of warming during the past 10 years increased by 0.33 degrees, which is higher than the global average of 0.17 degrees.
And he added, "There are two factors that explain the increase in warming, the first is related to the so-called natural climatic heterogeneity.
It has become a norm for the country to witness heat waves every summer due to the rising air masses from the south.
He added that the second factor is "related to extreme phenomena caused by climate change, which result in record heat waves that lead to fires and record rain."