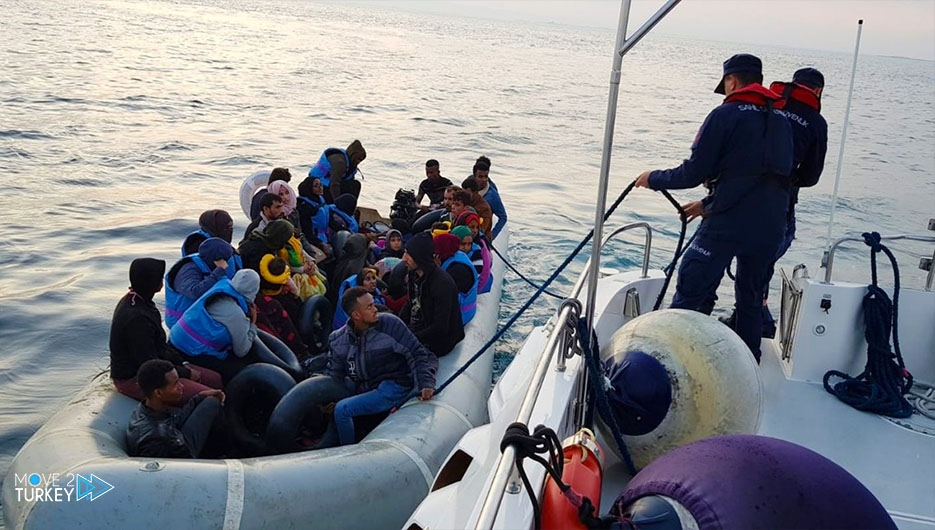 306 irregular migrants pushed by Greek elements were disembarked in Turkish territorial waters off Izmir and Aydin.
According to the statement published on the website of the Coast Guard Command, a coast guard boat has been assigned to the area.
This is based on information that there is a group of illegal immigrants in a rubber boat off the coast of Dikili district, Izmir.
In another operation off the coast of Dikili, 149 irregular migrants were rescued in 7 repatriated life rafts, and 2 suspects who allegedly organized the illegal crossing were arrested.
Also, 25 irregular migrants were rescued in lifeboats pushed by Greek elements into Turkish territorial waters off Foca and Karaburun districts in Izmir.
In addition, Coast Guard teams rescued 39 irregular migrants in a rubber boat that had been pushed off the Didim district of Aydın, and 2 suspected migrant smugglers were arrested.
In 5 separate operations off Kusadasi in Aydin, 70 repatriated irregular migrants were brought ashore.
The migrants were also sent to the Regional Directorate of Migration Management after taking the necessary measures against them.