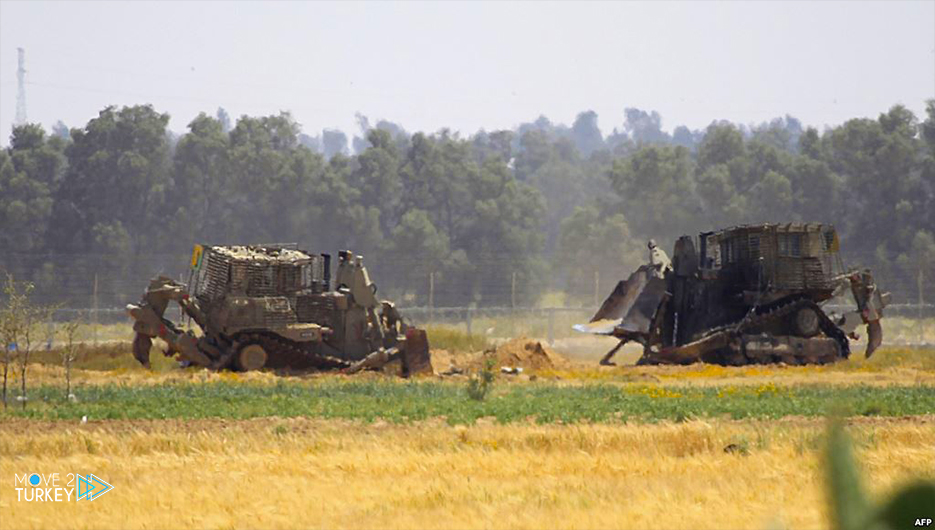 On Wednesday, several Israeli military vehicles moved to a limited distance near the separating security fence, east of Khan Yunis, in the southern Gaza Strip.
A reporter reported that 6 Israeli military vehicles, including two tanks and four bulldozers, started from a military gate east of the town of Qarara, east of the city, about 100 meters away.
The reporter explained that bulldozers began bulldozing operations in the area, and the incursion coincided with a low flight of Israeli drones.
From time to time, Israeli military vehicles frequently carry out limited incursions into the border areas of the Gaza Strip.