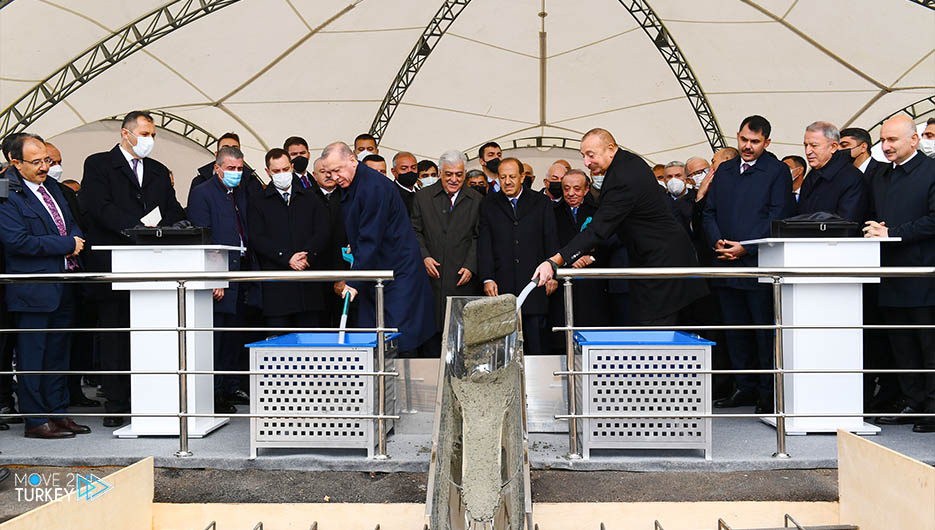 On Saturday, Turkish Minister of Industry and Technology Mustafa Varank laid the foundation stone for the country's first plasma and blood derivatives factory, at an estimated cost of 550 million euros.
Varank said during a ceremony at the event that the factory located in Silivri district in Istanbul will be built on an area of ​​172 acres, of which 66,000 square meters is a closed area.
He added that the leading Turkish company "Maxisils" in the pharmaceutical industry is implementing the project, which aims to localize the pharmaceutical industries.
He explained that the factory will provide job opportunities for 450 people, and save Turkey import expenses that currently amount to about one billion and two hundred million liras (about 125 million dollars).
He pointed out that the government is looking for ways to break the global monopoly of the drug and medical equipment manufacturing market, whose trade volume is more than two trillion dollars around the world.
And Rank indicated that the government will announce early next year a roadmap for smart life and health.
He stressed that the government raised its spending on research and development during the year 2020 to 1.09 percent of its national income, while this figure was at 1 per thousand in 2002.
In turn, the director of the board of directors of "Maxisils" company, Hasan Kazanci, said that the factory will be the first in Turkey and the thirteenth in the world, and it will enter the production line at the end of 2023.
He added that the factory, after entering service, will save Turkey about 6 billion liras (about 625 million dollars), and contribute to reducing the current account deficit.