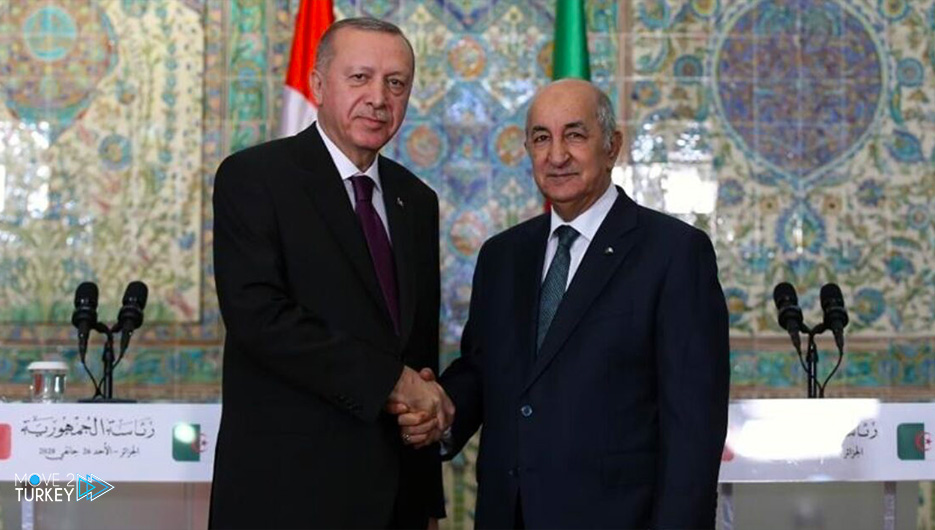 On Sunday, Algerian President Abdelmadjid Tebboune arrived at Esenboga International Airport in the Turkish capital, Ankara, for a 3-day official visit.
Fuad Oktay, the Turkish Vice President, was at the forefront of receiving the Algerian president and his accompanying delegation.
Tebboune also received at the airport the head of the Turkish-Algerian Friendship Group, the representative of the Turkish Justice and Development Party, Orhan Atalay, the Turkish ambassador to Algeria Mahinur Ozdemir Goktas and the Algerian ambassador in Ankara Sofiane Mimouni.
The Algerian president will visit Turkey between May 15-17, at the invitation of his Turkish counterpart, Recep Tayyip Erdogan, according to a previous statement by the Communications Department of the Presidency of the Turkish Republic.
Erdogan and Tebboune will chair in Ankara on Monday the first meeting of the High-level Cooperation Council between the two countries.
While Tebboune will chair, alongside Erdogan's deputy, the Turkish-Algerian Business and Investment Forum in Istanbul on Tuesday.