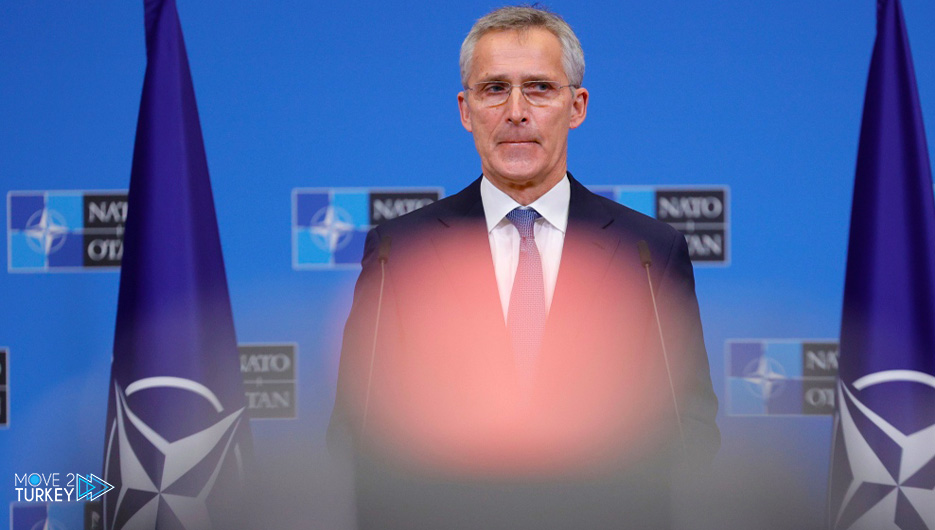 NATO Secretary-General Jens Stoltenberg on Thursday called on Russia to de-escalate, after its recent deployment of troops to Belarus.
This came during a joint press conference held with the Prime Minister of North Macedonia Dimitar Kovasevsky in the Belgian capital, Brussels.
"NATO continues to call on Russia to stop escalation," Stoltenberg said. "Any further Russian aggression will have serious consequences and a heavy price."
He added, "We remain ready to engage in a meaningful dialogue, and we have transmitted a written proposal to Russia, and we are committed to finding a political solution to the crisis, but we have to be prepared for the worst."
Stoltenberg indicated that he discussed with "Kovasevsky" the continuation of the Russian military build-up in and around Ukraine.
He continued, "In the past few days, we have witnessed a large movement of Russian military forces to Belarus, and this is the largest deployment of Russia there since the Cold War."
The Secretary-General of NATO expressed his "concern" about the recent Russian military deployment in Belarus, and urged Moscow to take steps to de-escalate tensions.
And on Monday, the US ambassador to the United Nations, Ambassador "Linda Thomas Greenfield," said during a session of the Security Council.
Russia has amassed a huge military force of more than 100,000 soldiers along the Ukrainian border, and this is the largest mobilization and mobilization of forces in Europe in decades.
"As we speak to you now, Russia has transferred nearly 5,000 soldiers to Belarus, providing them with short-range ballistic missiles, special forces and anti-aircraft batteries," she added.
Russia recently massed tens of thousands of troops near Ukraine's eastern border, raising fears that the Kremlin may be planning another military offensive against its ex-Soviet neighbour.
Moscow denied any preparations for an attack on Ukraine and said its forces were there to conduct training.