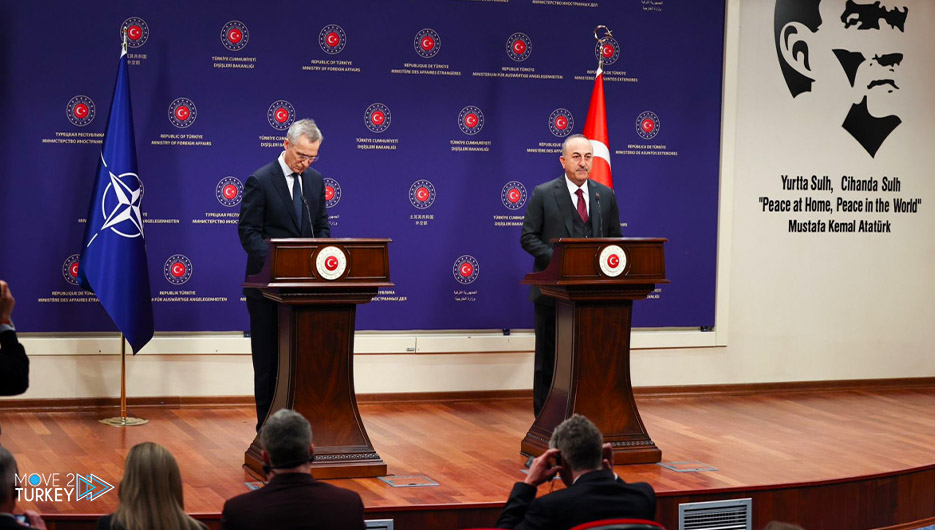 NATO Secretary General Jens Stoltenberg described the earthquake in Turkey as the deadliest and most horrific disaster on the territory of the alliance since its founding.
This came in a press conference Stoltenberg held with Turkish Foreign Minister Mevlüt Çavuşoğlu on Thursday in the capital, Ankara.
The Secretary-General stated that he came to Ankara in order to show solidarity with Turkey and Syria following the disaster of the earthquake that struck the two countries on February 6.
He said: "In fact, this is the most deadly and horrific disaster on the territory of our alliance since the founding of NATO (in 1949). On behalf of the alliance, I would like to express my deepest and sincere condolences to the Turkish people and to the families and loved ones of those who lost their lives in this disaster."
He stressed that NATO is with Turkey when it needs it, indicating that he conveyed to the NATO Emergency Coordination Center the day after the earthquake Turkey's demands in this regard to all allies.
He pointed out that thousands of search and rescue teams arrived in Turkey from different countries, including firefighting crews and medical experts.
And he added, "Military aircraft from the Netherlands, Norway, the United Kingdom and the United States of America are working day and night to deliver international aid to the region, in addition to transporting the wounded who are required to be evacuated."
He continued, "Of course, the citizens of NATO countries organize donation campaigns to collect millions of euros to send to Turkey, and all this is a symbol of our solidarity."