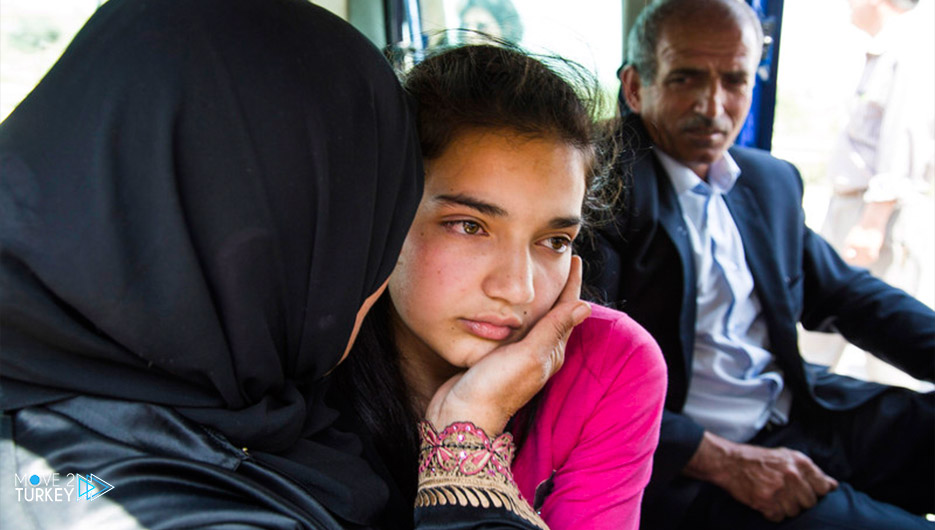 On Tuesday, a Hebrew channel published videos documenting that an Israeli policeman shot a 15-year-old Palestinian girl from the back inside her home in the Sheikh Jarrah neighborhood of East Jerusalem, which led to her fractured spine.
The accident occurred on May 18, when the girl, Jana Al-Kiswani, and a number of her family members, went out into the yard of the house.
This is a time when clashes occurred between the Israeli police and Palestinian youths, Sheikh Jarrah, according to the official Kan channel.
According to the channel, the policeman shouted at the family members, asking them to enter the house, but when they started, he shot them.
He hit Jana with a rubber-coated metal bullet, and fired several other bullets, and threw a teargas canister inside the house.
The girl suffers from spinal fractures as a result of her injury, and her family did not file a complaint until Tuesday afternoon.
According to the same source, this type of bullets are a non-lethal method used to disperse the demonstrations.
But it can cause severe damage if fired from direct close range, which is what happened with Sheikh Jarrah's girl.
The channel published a video taken by a surveillance camera from inside the house of the Palestinian family showing the injury of the girl and her fall to the ground, amidst her family's horror.
It also published another, taken from outside with a mobile camera, showing the policeman firing bullets and a gas canister at the house.
For its part, the Israeli police announced in a statement that its Commander-in-Chief, Yaakov Shabtai, had issued a decision to "suspend the policeman who shot Al-Kiswani from work pending an investigation into the incident," without further details.
Jana Al-Kiswani, who suffers from fractures in her vertebrae and difficulty breathing, told Kan:
"I will be treated in a hospital by a neurologist and a surgeon, and within a few months I will begin physiotherapy."