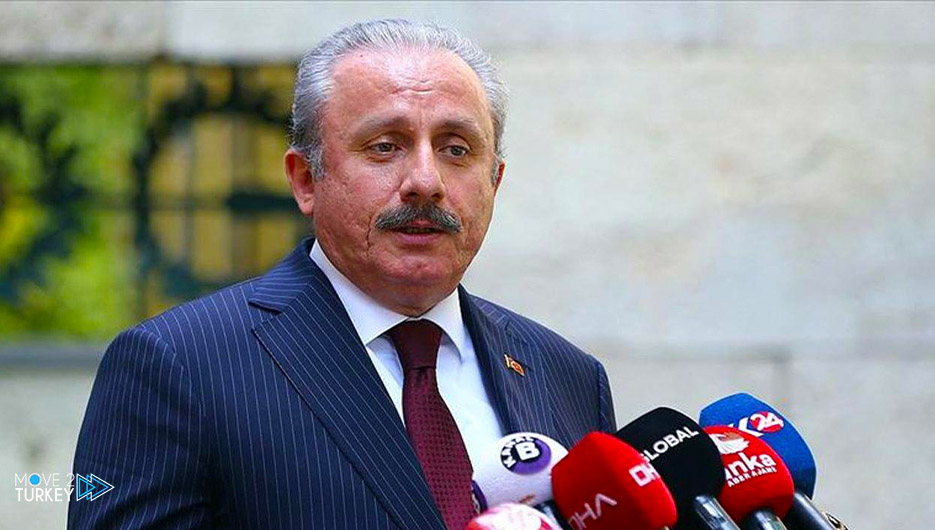 Turkish Parliament Speaker Mustafa Şentop said that Russia's steps to annex areas of Ukraine are not in anyone's interest and hinder peace efforts.
This came in a meeting he held with Deputy Speaker of the Verkhovna Rada Olina Kondratyuk Thursday on the sidelines of the Summit of Speakers of Parliaments of the Group of Twenty (G20) countries in the Indonesian capital, Jakarta.
Şentop pointed out the importance of Ukraine's sovereignty, stressing that Ankara's support for Kiev will continue as it has since the beginning of the war.
He added, "We became concerned when we received the decision to partial mobilization and the referendum that was held in some of your occupied lands, and we declared to the public that we would not accept the Russian referendum and annexation decisions. Such steps are not in anyone's interest, but on the contrary, they make peace efforts difficult."
He noted that Turkey, which hosted migrants due to conflicts in many regions, also opened its doors to Ukrainian refugees with the beginning of the war.
He pointed out that the war did not affect only Ukraine and neighboring countries, referring to the grain shipment crisis, which was resolved by the efforts of Turkish President Recep Tayyip Erdogan.
He explained that 5.5 million tons of grain reached world markets thanks to the mentioned efforts, stressing the necessity of continuing this process.
And he indicated that the grain shipment agreement brought stability to the prices of grain in the world.
"Turkey will continue to strive to ensure a ceasefire and lasting peace," he added.
Last July 22, Istanbul witnessed the signing of the "Document on the Safe Shipping Initiative for Grain and Foodstuffs from Ukrainian Ports" between Turkey, Russia, Ukraine and the United Nations.
The agreement included securing exports of grain stuck in the Ukrainian ports on the Black Sea (Eastern Europe) to the world to address the global food shortage crisis, which threatens a humanitarian catastrophe.
At the conclusion of his speech, Şentop praised Ukraine's invitation by Indonesia, the current G20 chairperson, to attend the meeting.
For her part, Kondratyuk expressed her thanks for all forms of Turkish support.
On the sidelines of the meeting, Şentop also met with the Speaker of the Indonesian House of Representatives, Puan Maharani.
Şentop expressed his grief to Maharani over the victims in the stampede during a football match.
The stampede took place in early October, after the Arima team lost 3-2 to its rival, Persabaya Surabaya, in a match in the city of Malang. Thousands of fans took to the field, and the death toll from the stampede reached 174.