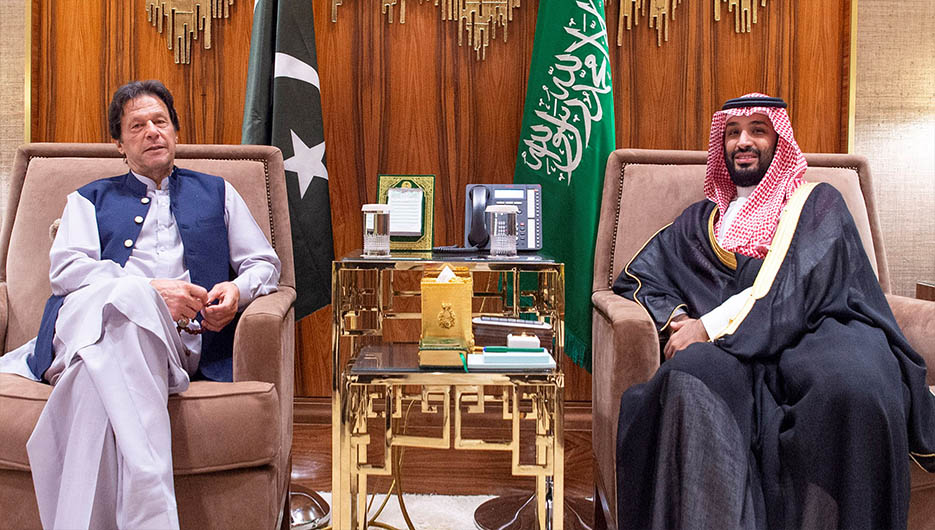 On Monday, Saudi Arabia and Pakistan discussed strengthening strategic relations between the two countries and the recent developments in Afghanistan, which was recently taken over by the Taliban.
And the official Saudi Press Agency reported that "Foreign Minister Faisal bin Farhan bin Abdullah received a phone call on Monday from his Pakistani counterpart Shah Mahmood Qureshi."
She added, "During the call, they reviewed the strategic relations between the Kingdom and Pakistan and ways to strengthen them in all common areas."
And she continued, "The contact also discussed the most important developments, foremost of which are the developments in Afghanistan, and developments in the region," without further details.
In late July, the Saudi Foreign Minister, during his visit to Islamabad, discussed with the Chief of Staff of the Pakistani Army, General Qamar Javed Bajwa, the joint security cooperation between the two countries.
In recent weeks, the Taliban managed to extend their control over all border crossings, and on August 15, the movement's militants entered the capital, Kabul, and took control of the presidential palace.
While President Ashraf Ghani left the country, he arrived in the UAE, saying he did so to "prevent a massacre".
This control came despite the billions of dollars that the United States and the North Atlantic Treaty Organization "NATO" spent over 20 years to build Afghan security forces.