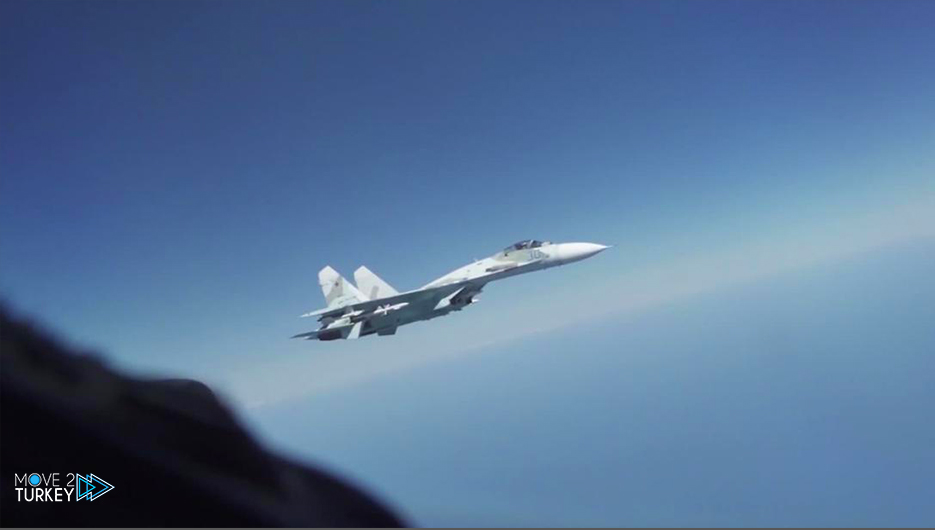 It was reported that a Russian warplane intercepted 3 French planes flying over the Black Sea.
In a statement issued by the press service of the Russian Southern Military Region, it was reported that two "Dassault Mirage 2000" tactical aircraft belong to the French Air Force.
A C-135 in-flight refueling aircraft flew over international waters in the Black Sea.
The statement said that a Russian "Su-30" fighter took off with the aim of preventing the French planes.
"The Russian plane escorted the French planes in the waters of the Black Sea, and was not allowed to penetrate the borders from Russia, according to what has been included in the data.
The statement also stated that the Russian aircraft are operating in accordance with international rules for the use of airspace.
Norwegian plane blocked in the Barents Sea
On the other hand, according to the statement issued by the Russian Northern Fleet.
The Russian MiG-31 fighter jet over the Barents Sea intercepted the Norwegian Air Force's P-3C Orion, and stated that Russia's borders had not been violated.