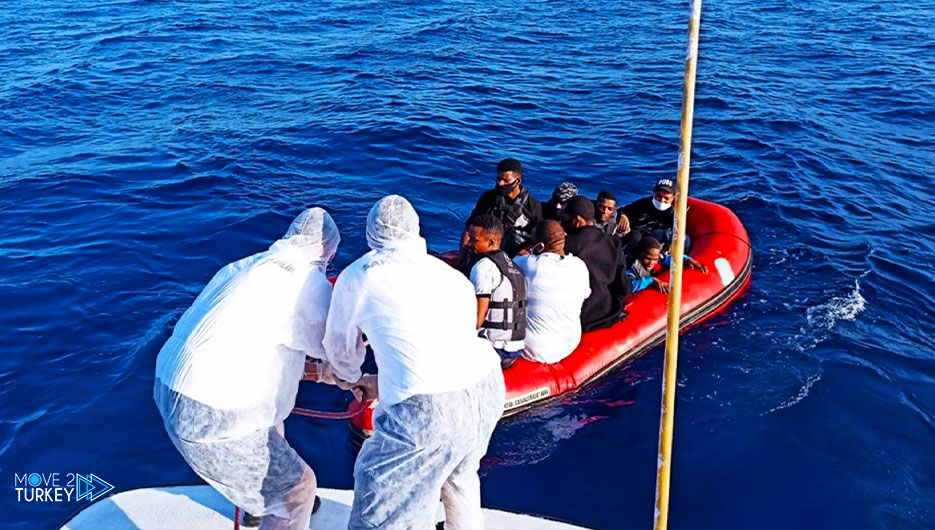 Turkish coast guard crews rescued 9 irregular migrants who were forced by Greece to return to Turkish territorial waters off the coast of the western state of Izmir.
The Coast Guard Command said in a statement on Saturday that its crews headed to Dikili area in the state after receiving information that a group of migrants was on a lifeboat off the coast of the area.
She explained that the crews rescued 9 migrants who were on board the boat that the Greek Coast Guard pushed towards Turkish territorial waters.
She added that her teams referred the 9 migrants to the state's Directorate of Immigration after completing the necessary procedures against them.