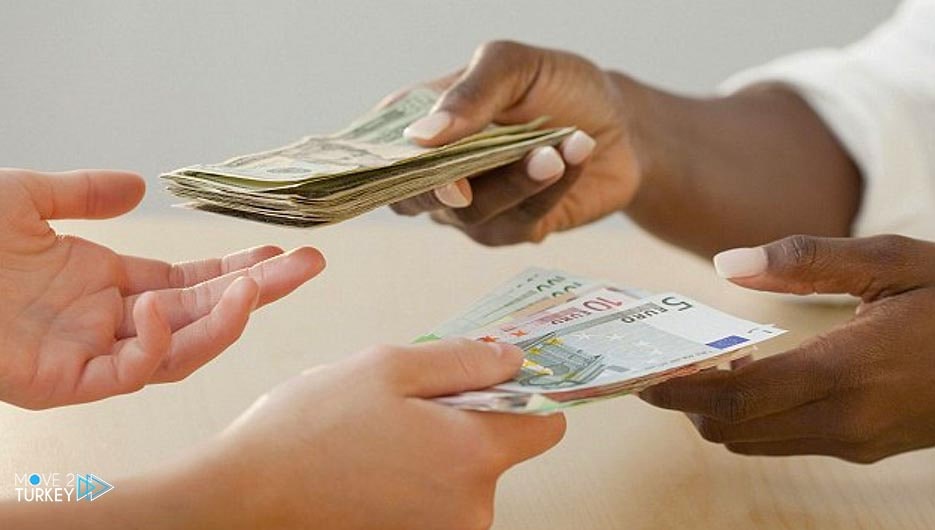 Turkey receives more than a billion dollars in international remittances every year, more than 50% of these international remittances come to Turkey, from countries such as Germany, France, the Netherlands, Austria and the United States. Continue with us to know in detail about receiving and sending money to and from Turkey.
The presence of many tourists, offices, branches of international companies, students and many foreign nationals led to an increase in the volume of remittances in this country.
Usually, when sending money to Turkey through any of the popular methods, we are faced with a number of solutions that are used more than others.
Examples: banks, Internet money transfer operators, money transfer service providers, etc.
Therefore, before sending money to Turkey, it is better to obtain the necessary information in this regard and to familiarize yourself with the conditions for sending and receiving money in Turkey, in addition to some factors that must be paid attention to.
How to send money to Turkey
Sending money to Turkey is very simple and easy. As you just have to follow these steps:
Find a reliable interface
Register and deposit funds
Money transfer
Ways to send and receive money in Turkey
There are several ways to easily send and receive money in Turkey, but it is up to you to decide which method you want to use. However, this also depends to a large extent on the broker.
Ways to send money to Turkey
There are several official and legal methods that you can use to send money to: your family, relatives or business partners in Turkey, such as:
Bank transfer (bank to bank)
Use online money transfer services
Cash transfers to the recipient
Documents required when sending money to Turkey
Before starting the process of transferring money to Turkey, there is some necessary information that you need to know. For example, money transfer brokers usually have different conditions for doing this, the most common of which are:
A valid ID and government-issued photo (depending on the country you're sending money from, you can also use: passport, social security card, or driver's license)
The recipient's name (as mentioned in his/her legal documents)
Valid address and phone number for the recipient
Full details of the recipient: name of the bank, branch and account number (if you send the money directly to the bank account)
Processing the sent amount and choosing the payment method.
Most of this information is only required when opening an account and recipient information is only required when sending money. Other times, no further information will be required.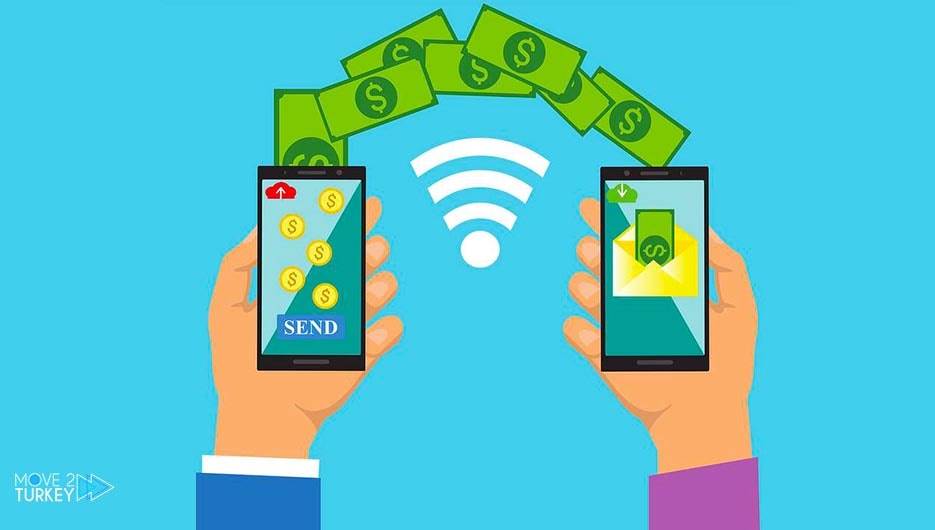 Ways to receive money from Turkey
The best and most legal way to transfer money to Turkey is through the following (although there are other methods provided by NGOs and private companies):
Direct money transfer through bank to bank account: The online money transfer service allows you to deposit directly into bank accounts in Turkey. Therefore, as long as the recipient has a bank account in one of the major Turkish banks, money can be received in Turkey in this way, legally and easily.
Send money through money transfer services
Money transfer service providers often offer innovative and new ways to transfer money (both within the country and internationally); Some of the advantages and disadvantages of using these methods are:
Faster Transfers: This transfer usually takes up to 3 days, but if the sender does this via credit card, the transfer will take place within minutes.
Ease of registration: opening an account to use the money transfer service and the verification process takes less than two hours (of course this does not mean the speed in transferring money).
Low exchange rate: The exchange rate of the foreign currency to the Turkish lira depends a lot on the exchange rate of the money transfer service provider, usually the bank rate increases by about 5% and other service providers between 3-5%.
Low transfer fees: Compared to banks that may charge you up to $ 40 to transfer funds to Turkey, money transfer service providers may charge only 10% of the bank fees for this.
Multi-currency support: Due to remittances from distant countries such as Serbia, Puerto Rico and Panama, there is a need to support foreign currencies for these countries, especially money transfer service providers, but in general, these institutions support money transfer from more than 200 countries with +60 common currencies. .
Security: Cybercrime is one of the highest risks involved in money laundering operations. Therefore, in order to make this more secure, MT providers have implemented business-level security protocols, such as: Secure Sockets Layer (SSL) and two-factor authentication (2FA).
Necessary things to know when sending money to Turkey
Of course, what you don't expect to happen when transferring money to Turkey is boycott the transfer. This can be done by money transfer service providers or beneficiaries. Therefore, when sending money to Turkey, the following points must be taken into consideration:
Personal income tax: When calculating personal income tax for Turkish residents, in addition to domestic income, if they also have foreign income, this income is also subject to tax, but income tax for non-residents applies only to income earned in Turkey.
Tax exemption for returning foreign assets: for residents of Turkey who intend to import their foreign assets, tangible and intangible. A small tax equal to 1% of the value of the assets will be considered (within 3 months of the date these assets are announced, these assets must enter the country that this plan will cover).
Financial performance of foreign exchange transactions: The stability of the Turkish lira is monitored by the government, which also has fluctuations depending on the exchange rate fluctuations in other countries.
You can read more about taxes in Turkey here
You can also send your money to Turkey without going to the bank. One of the most popular ways is to go to an exchange office.
To do this, one can deposit the required amount into an exchange account and transfer the equivalent amount to the account you are considering in Turkey.