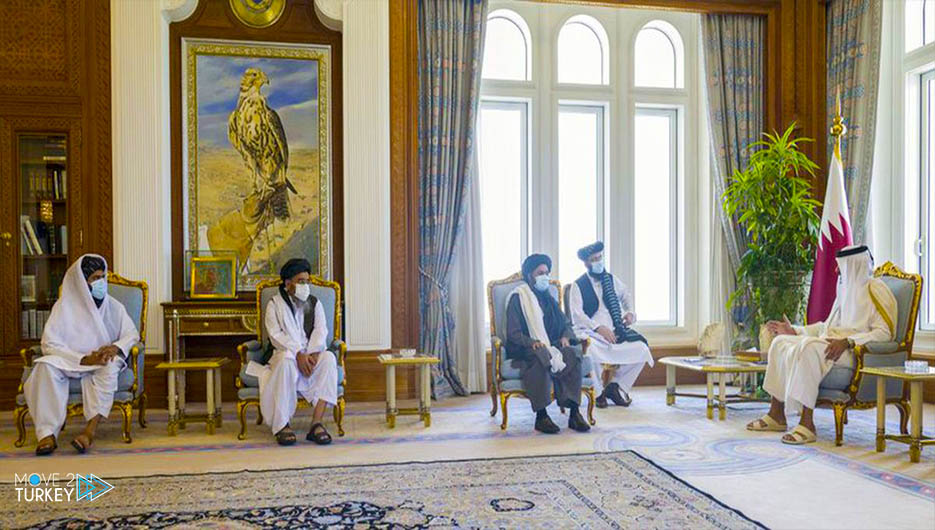 On Sunday, Qatar called for an "immediate, comprehensive and lasting" cease-fire in the entire Afghan territory, and the need to work urgently for a "peaceful transition" of power that would pave the way for a comprehensive political settlement in the country.
This came in a statement issued by the Qatari Foreign Ministry, hours after the Taliban announced the start of its control over the capital, Kabul, and its government buildings.
This is after the security forces left, declaring their intention to peacefully control the capital.
The Qatari Foreign Ministry statement said that Doha "is closely following the rapid developments of the situation in the capital, Kabul.
It calls for an immediate, comprehensive, and lasting ceasefire in all Afghan territory."
She stressed, "the need to work urgently for a peaceful transfer of power that paves the way for a comprehensive political settlement that includes all Afghan parties and achieves security and stability in the country."
The statement also stressed "the need to ensure the safety of civilians in all Afghan territory."
Qatar renewed its commitment to continue working with the United Nations and international partners to bring lasting peace to Afghanistan, to achieve the aspirations of its people for security, stability, and development.
Earlier on Sunday, Taliban spokesman Zabihullah Mujahid announced that his movement's elements would assume security in Kabul.
To prevent any cases of looting and theft, stressing that the movement will not allow the storming of civilian homes.
Afghan President Ashraf Ghani left the country in conjunction with the announcement of the Taliban entering the capital.
The Taliban captured nearly all of Afghanistan in just over a week, despite billions of dollars spent by the United States and NATO over nearly 20 years to build up Afghan security forces.
Since last May, the Taliban have begun to expand their influence in Afghanistan, coinciding with the start of the last phase of the withdrawal of US forces, which is scheduled to be completed by August 31.
On September 12, 2020, historic peace negotiations began in Doha between the Afghan government and the Taliban.
This is Qatari mediation and with the support of the United States to end 42 years of armed conflict in the country.