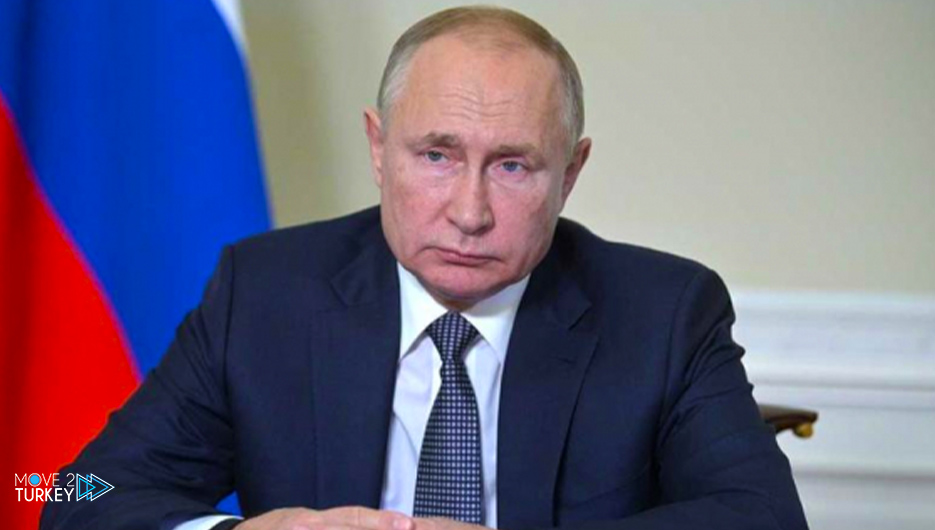 On Sunday, Russian President Vladimir Putin assured his French counterpart Emmanuel Macron that his country was ready for dialogue with Ukraine in the event of "the unconditional implementation of well-known Russian demands."
The Russian presidency, "the Kremlin", said in a statement that the two presidents had a telephone conversation on Sunday "at the initiative of the French side."
"In light of the concern expressed by President Macron about ensuring the security of nuclear power plants on the territory of Ukraine.
Putin informed him in detail about the provocation carried out by Ukrainian militants in the area of ​​the nuclear power plant in Zaporizhia, with the participation of a sabotage group," according to the local "Russia Today" website.
"Attempts to hold the Russian military responsible for this incident are part of the brazen propaganda campaign," the statement continued.
Commenting on the proposal to hold a tripartite meeting between the International Atomic Energy Agency, Russia and Ukraine in the Chernobyl region to develop a mechanism to ensure the security of nuclear facilities in Ukraine.
Putin noted that "this idea can be useful in principle, but it is worth thinking about holding such a meeting in the form of a video conference or in a third country."
The Kremlin stressed that "the most important point is for the Ukrainian side to deal seriously with reaching agreements whose implementation is important for the cessation of hostilities."
The Russian president and his French counterpart agreed to continue contacts between their two countries at various levels to follow up on the Ukrainian-Russian crisis.
And on Friday, the Ukrainian nuclear agency announced that 3 Ukrainian soldiers were killed and two injured in a fire after a Russian attack on the Zaporizhia nuclear facility.
Andrei Tuz, a spokesman for the agency, said that Russian shells fell directly on the facility and set fire to the No. 1, reactor, which is not working and is undergoing repairs, according to the American "Associated Press".
On February 24, Russia launched a military operation in Ukraine, which was followed by angry international reactions and the imposition of "tough" economic and financial sanctions on Moscow.