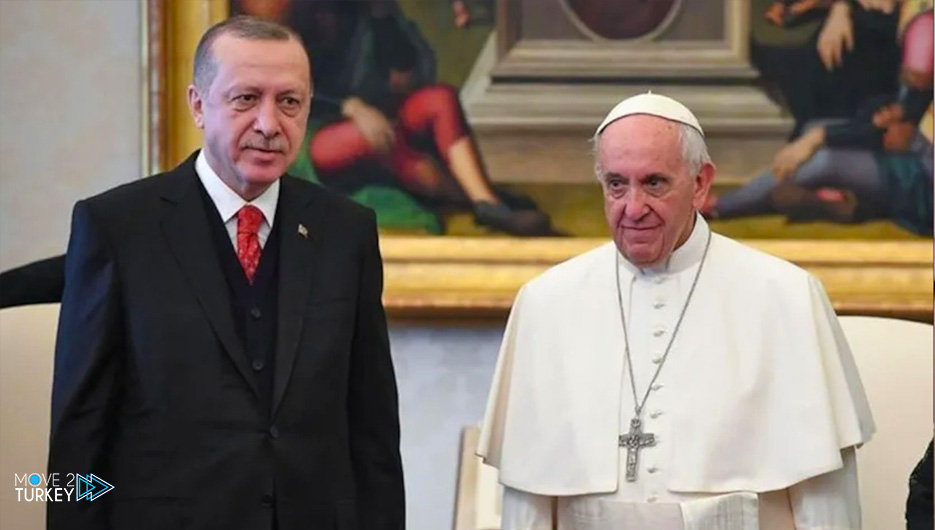 Turkish President Recep Tayyip Erdogan has expressed his best wishes for a speedy recovery to the spiritual leader of the Catholic Church, Pope Francis.
This came in a message sent by Erdogan on Tuesday, according to a statement issued by the Presidency of the Turkish Presidency Communication Department.
In his message, the Turkish president referred to Pope Francis' recent successful surgery.
"I wish you, on my behalf and on behalf of my people, a speedy recovery during the recovery period so that your health will improve quickly," Erdogan added, wishing Francis good health and happiness.