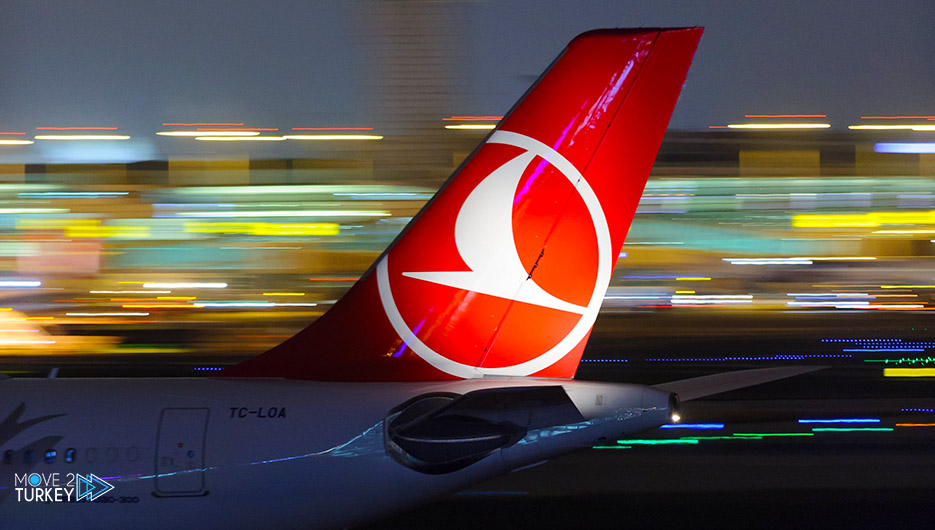 Turkish President Recep Tayyip Erdogan praised the successes and records achieved by Turkish Airlines over the past year.
This came in a video message Erdogan sent to the Turkish Airlines officials summit held on Wednesday.
He stressed that aviation was at the forefront of the sectors affected by the global crisis, which began with the Corona epidemic and continued with heated clashes in the region.
He said that Turkish Airlines had overcome the crisis with minimal damage thanks to the timely measures it took and the innovations it implemented during the pandemic period.
The Turkish president stated that the year 2021 witnessed the healing of the wounds inflicted on the sector, while the year 2022 witnessed the recording of records.
He pointed out that the number of passengers through Turkish airports, especially in Istanbul and the capital, Ankara, indicates this.
Erdogan pointed out that Istanbul Airport ranked first among the busiest airports in Europe over the past year.
He stated that Turkey has become one of the countries whose achievements in the aviation sector are being cited now, and that Turkish Airlines had a major role in achieving this success and that it has become the most valuable brand in the country.
Erdogan indicated that Turkish Airlines has expanded its flights to 129 countries on 5 continents over the past twenty years.
And he added, "You made us all feel proud by elevating Turkish Airlines to the ranks of the 10 most valuable airlines in the world."