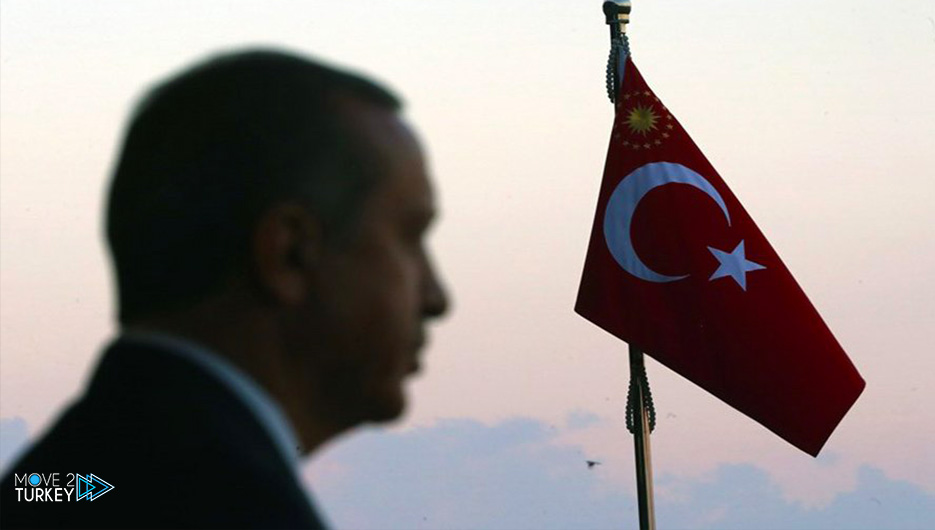 Turkish President Recep Tayyip Erdogan expected his country to achieve 9 percent economic growth in 2021.
This came in a speech he delivered on Monday during his participation in the Angolan Turkish Business Forum in Luanda, to which he is on an official visit as part of an African tour.
Erdogan explained that the growth rates achieved in the first and second quarters of 2021 indicate the possibility of the Turkish economy growing by 9 percent this year.
In this context, he said: "In the first quarter of this year, we achieved a growth of 7.2 percent and in the second quarter of 21.7 percent, and we expect to end the year 2021 with a growth of 9 percent."
With regard to his country's relations with Angola, Erdogan said that he discussed with his Angolan counterpart ways to strengthen relations between the two countries at all levels.
He pointed out that there are many opportunities for cooperation between the two countries, especially in the commercial and economic fields, pointing to the importance of strengthening bilateral relations between the two sides.
He continued, "The job of politicians is to work to remove obstacles that hinder opportunities for cooperation in the fields of defense, trade, culture, agriculture, and other sectors."
He stressed that his government encourages Turkish businessmen to go to Angola and invest in it, as well as invite Angolan investors to discover the investment opportunities available in Turkey.
He pointed out that the two countries are seeking to raise the volume of trade exchange between them to the limits of $500 million as soon as possible.
Erdogan stressed that his country attaches great importance to establishing distinguished relations with the countries of the African continent based on mutual profit.
And he added: "Through the campaign of openness to the African continent, which we launched in 2005, we have strengthened the bonds of brotherhood and friendship with African countries and peoples, and we have raised the number of our embassies on the continent to 43."