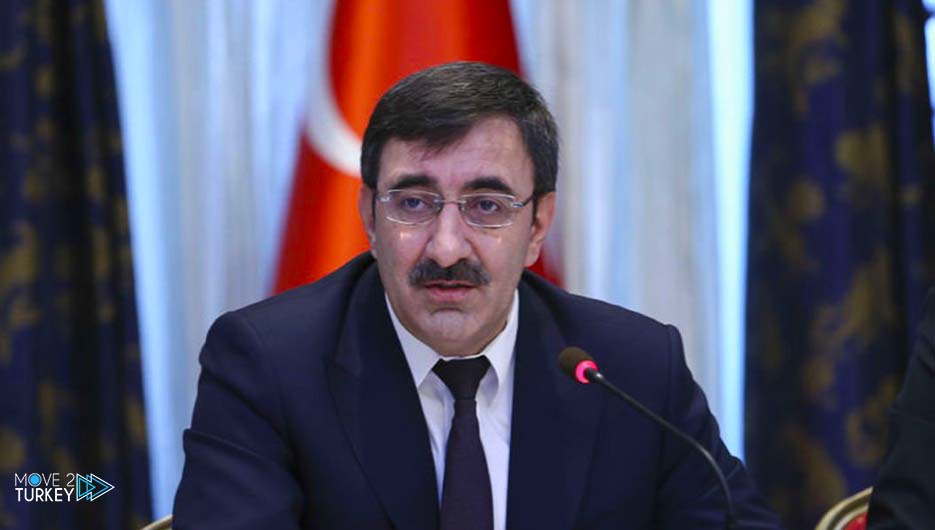 Turkish Vice President Cevdet Yilmaz stressed that his country's relations with the European Union are of great importance to both parties and the entire region.
This came in a post on the "X" platform after he hosted on Thursday the head of the European Union delegation in Turkey, Ambassador Nicholas Mayer-Landrut.
Yilmaz explained that he discussed with Landrut bilateral relations between Turkey and the European Union, in addition to a number of regional and international issues of common interest.
He added that the relations between the two parties are deep-rooted and have diverse dimensions.
He continued: "We, as a country of Turkey, believe that it is very important to end the political obstacles obstructing our relations with the European Union as soon as possible, restore momentum to relations and maintain constantly open structural dialogue mechanisms."
He pointed out that updating the Customs Union Agreement and accelerating the dialogue on lifting visas are important items at the current stage.
He added: "We also consider expanding close financial cooperation between the European Union and Turkey an essential element in Ankara's accession process to the European Union."
He continued: "Our mutual cooperation with the European Union will provide new opportunities in areas such as green transformation, digitization, sustainable urban transport, and clean energy."
Yilmaz thanked the European Union for its solidarity with Turkey following the devastating earthquakes that struck the south of the country on February 6.