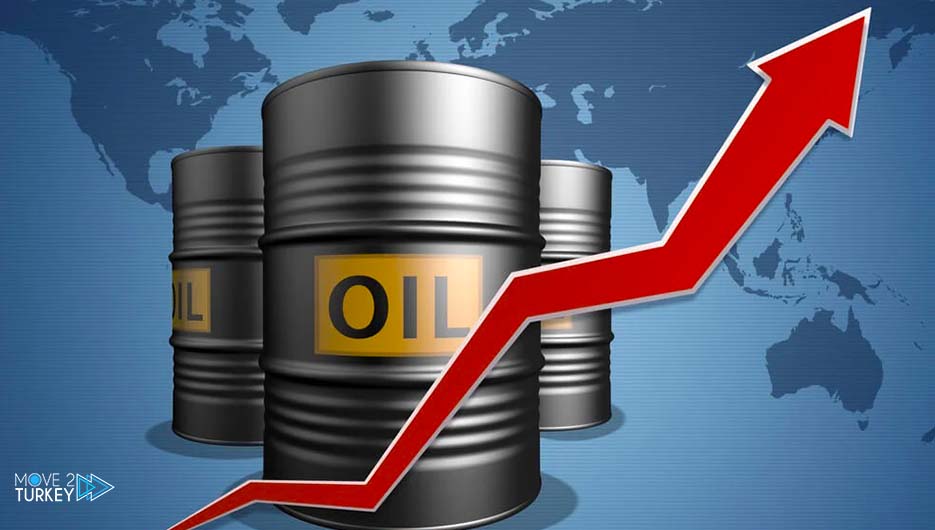 Crude oil prices rose at the beginning of weekly trading on Monday, driven by Russia's announcement banning the export of fuel derivatives to most of its markets.
Last week, the Kremlin said that it would ban the export of fuel derivatives, especially (gasoline and diesel), in an attempt to reduce the prices of derivatives sold in the local market.
Despite being subjected to sanctions related to the crude and derivatives industry from the West due to the war in Ukraine, Russia is still a major global exporter of oil and gas.
In early trading today, futures prices for Brent crude for November delivery rose by 0.5 percent, or 46 cents, to $92.42 per barrel.
In the same direction, futures prices for US West Texas Intermediate crude for November delivery rose by 0.56 percent, or 50 cents, to $90.53 per barrel.
The rise in prices also comes at a time when global demand for crude oil has increased for several reasons, the most recent of which is the possibility of the Federal Reserve raising interest rates at a meeting to be held early next November, which means an increase in the strength of the dollar and an increase in its cost to importers.
This month, oil prices recorded unprecedented levels since November 2022, amid the extension of production cuts by members of the OPEC+ alliance and increased demand in Europe and Asia for diesel.