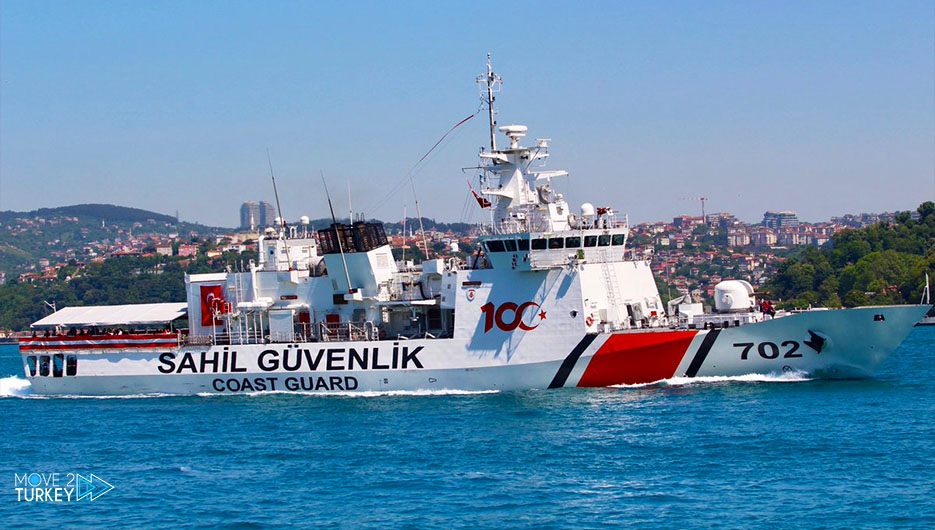 Mass production of 122 control boats purchased by the defense industry and shipbuilding for use by the Coast Guard Command and the General Directorate of Security has begun.
And in the project carried out by ARES Shipbuilding Company operating in the Antalya Free Zone.
The port/navigation tests, the first boat structural tests, and the final, operational test phase were conducted.
The successful performance of the local boat, ready to operate, was also shown on the shallow shores of the sea.
The boat, which has been produced with vacuum pumping technology, will be used with two inboard diesel engines, water jets, and an advanced composite with carbon enhancement.
This is in the irregular migration, anti-smuggling, search and rescue operations, and maritime security operations in the "Bleu Vatan".
The ARES 35 FPB (Patrol Speed ​​Boat) is 12 meters long, has a top speed of 35 knots, and has a range of 160 nautical miles.
The boats will be built according to Türk Loydu standards and rules and will operate in all coastal areas of Turkey.
Onur Yilmaz, ARES Shipyards Planning and Projects Manager and Control Boat Project Manager, said they have successfully completed the first boat of the series within the scope of the 122nd control boat contract signed between their company and the Presidency of Defense Industries.
Yilmaz stated that after nearly a year of design development activities they started production in January of this year.
They launched the first project in April and indicated that the boat had undergone various tests so far.
He explained that the boat will take the road from Antalya to the Black Sea for two months and take part in the works.
"Production for other boats has also started, and we plan to complete the project in 4 years by delivering 6 boats in two months, and we expect the project to go about 200 additional orders," Yilmaz said.
Yilmaz also stated that all bots will have the same features, but if additional opinions are received from users, there may be differences in their features.
Yilmaz said that the boat will take charge of the Turkish coast, "It is designed to have a high operational capacity in the shallow waters on all Turkish coasts, and will prove itself by serving in freshwater, even in waters one meter deep."