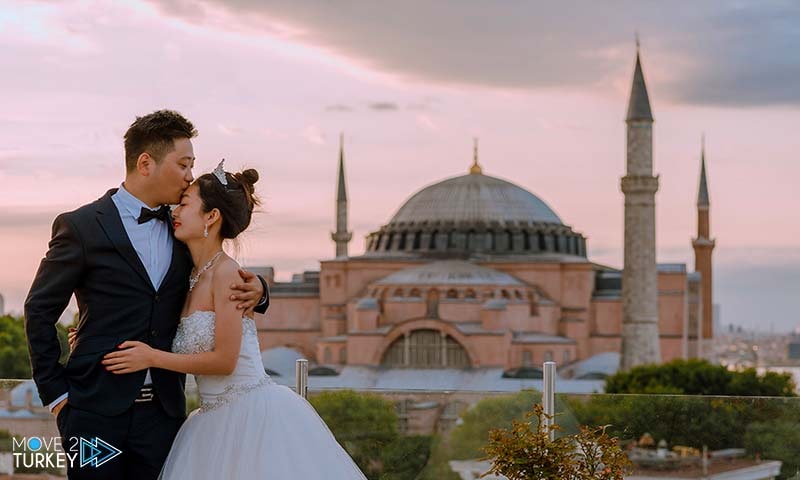 In recent years, the registration of marriage in Turkey was very welcomed by foreigners residing in Turkey. Where foreigners choose to register their marriage in Turkey for various reasons.
Getting married in Turkey can have many benefits for foreigners residing, such as obtaining an international marriage certificate. Of course, Turkey's distinguished location on the one hand and the cost of registering a marriage in Turkey on the other hand, with the establishment of a wedding in a Turkish atmosphere within a very beautiful environment and at a low cost can be important reasons for this step.
Marriage registration in Turkey is very easily possible not only for foreign citizens, but also for stateless persons and refugees. If a person is a refugee in Turkey, he can obtain an asylum lawyer in Turkey and register his marriage.
According to the laws of the Turkish Republic, individuals can get married officially if they have the necessary documents from official bodies such as municipalities and marriage officials.
Unlike many neighboring countries, marriage in Turkey is officially registered through the executive directors of municipalities, and people with different religious beliefs in Turkey can also register marriages in municipalities by members of the clergy, and they are called imams in Turkey.
According to Turkish law, the marriage of the imam is not official, and any type of marriage other than marriage through municipalities is illegal and informal. Therefore, in Turkey, even the marriage of an imam after an official marriage can be legally recognized. Also note that there is no such thing as temporary marriage in Turkey.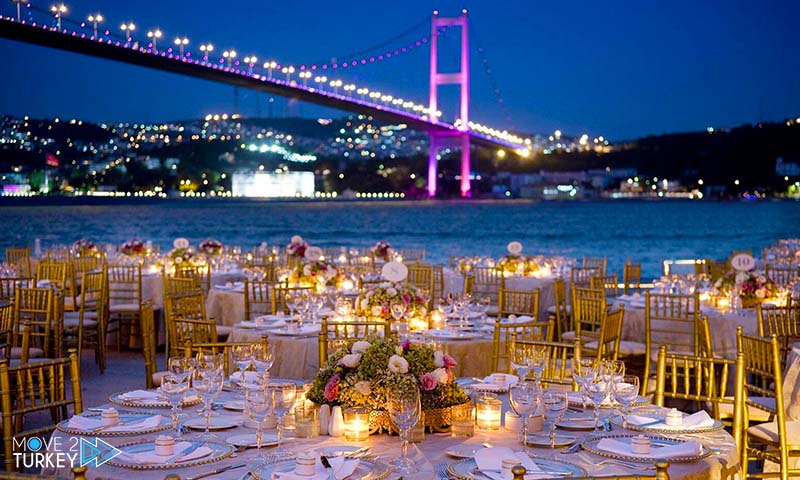 Marriage restrictions in Turkey
You should know that the legal age for marriage in Turkey is at least 18 years. If a person is under the age of 18 and intends to marry, he / she cannot register his / her marriage in any of the official centers announced by the government.
However, in many cases, individuals and their parents use the imam's marriage, which is only a religious marriage, and if government officials discover this, the parents of the married minor will be arrested.
Of course, keep in mind that the exception to this law is in cases where a person is able to obtain a court order that he will be able to marry based on the court's decision. It should also be noted that Turkey has very strict laws on child marriage, and in this country marriage under the age of 18 is considered a crime, and the Turkish judicial system deals with it very strictly. On the other hand, there are the following restrictions on those wishing to marry in Turkey:
In Turkey, people are allowed to marry who have the mental capacity and capabilities to get married.
Marriage to close relatives is prohibited in Turkey. In addition to incest (uncles, cousins, aunts, uncles and their children) they cannot marry them.
The marriage of adopted children to parents or marriage of parents to the children of ex-husbands.
If the person has married before, then the previous marriage must have ended and a divorce ruling should be issued in it.
Polygamy is prohibited in Turkey not only for Turkish citizens but also for foreign citizens as well as refugees living in the country.
There is a limit of 300 days for women to marry again in Turkey unless there is a medical report that she is not pregnant, and in this case the woman will be exempt from 300 days.
Marriage of two foreigners of different nationalities
In Turkey, there is no ban on the marriage of foreign nationals residing in Turkey, provided they fulfill the conditions of marriage. These persons can marry through the competent authorities. Of course, you should pay attention to the fact that since people are citizens of other countries, they must obtain the relevant certificates from their country of origin (or from the embassy of their country of origin in Turkey), such as a celibacy certificate.
One of the advantages of getting married in Turkey is that in addition to obtaining a Turkish marriage certificate, people can also obtain an international marriage certificate that is accepted all over the world. In fact, the conditions for marriage in Turkey are very suitable for dual citizenships.
Marriage of two foreigners of the same nationalities
Two foreigners with the same nationality can marry in Turkey. Of course, it is necessary for applicants to obtain a marriage certificate from their country of origin. However, in some cases, due to restrictions, a person cannot prepare these documents himself, and in this case marriage officials can obtain them through the General Directorate of Population and Citizenship. In any case, proof of marital status upon marriage is mandatory, that is, the person must have a celibacy certificate at the time of marriage.
Marrying a refugee in Turkey
It is also possible to register a marriage with a refugee in Turkey, but the matter is getting a little more difficult. Where the marital status document for refugees in Turkey must be obtained through the housing offices. If the person does not file a lawsuit at the time of his arrival, this will be provided by the security authorities.
The procedure does not end here, but the person who is applying for marriage in Turkey who is a refugee, after obtaining a certificate of non-prohibition of marriage, first of all, this document must be approved by the regional legal department in the province and 3 copies of it are created.
After the passport has been translated by the official translator and notarized in the official offices, they can apply for marriage in Turkey.
Consider bringing your original passport and two copies of it when you visit. Of course, medical examinations are mandatory for both spouses.
Note: With the birth of a child in Turkey, the parents and the child will not be granted residence, only the place of birth of the child will be in Turkey.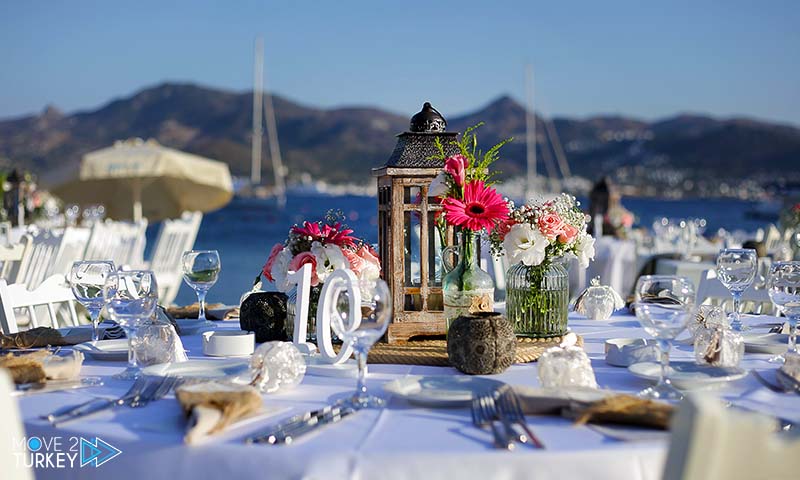 Documents necessary to register marriage in Turkey
If you want to register a marriage in Turkey, it is necessary to submit the following documents to the municipality of the province in which you reside, for example, to get married in Istanbul, you must submit the following documents to the Istanbul municipality:
Fill out the marriage application form (it is necessary for both people to fill out the marriage form separately in Turkey).
Bring a celibacy certificate stating that the person is not married.
A medical record showing that the person is free from any disease that prevents marriage.
If you are a refugee or stateless, you must provide evidence of international protection.
Four full color photos
Must be at least 18 years old for applicants in Turkey
Note: With regard to registering marriage in Turkey and residency, we must say that by registering marriage in Turkey, it is not possible to apply for residence in Turkey unless one of the spouses has Turkish residency or citizenship.
Marriage registration process in Turkey
1- Refer to the consulate of your original country
If both applicants have foreign citizenship, it is necessary first to apply to the home country consulate in Turkey for a celibacy certificate.
2- Obtaining approval from the Turkish Ministry of Foreign Affairs
After obtaining the celibacy certificate from the consulate, it must be submitted to the Turkish Foreign Ministry for approval. The fee that you have to pay for this approval in the Turkish Ministry of Foreign Affairs is 1 TL per application.
3- Conducting medical examinations
In Turkey, as in many countries, you are required to undergo genetic and medical examinations. It is best to go to public hospitals for these tests, as the costs will be higher in private hospitals.
Blood tests are free of charge at these healt centers. If a center does not accept you, transfer to a public heath center. Of course, if you are able to apply for a short-term residence permit in Turkey or a long-term residence permit in Turkey, public hospitals are obligated to accept you. Your blood test result will be delivered the next day.
A blood test is mandatory to determine if you have any genetic diseases that may affect the marriage. And the children of this marriage will not suffer from hereditary diseases.
4- Obtaining marriage forms from the municipality and approving them in official offices
To obtain preliminary marriage forms, it is necessary to refer to one of the municipal branches in your city of residence. Of course, to obtain these forms, you will be required to translate your passport into Turkish, which you can translate and present at the notary office. The marriage form must be approved in the official and notary offices.
5- Determine the time of official marriage
To perform a formal wedding ceremony, you can choose different centers and halls. The price of these rooms may be different. You can get married in town halls, or if you plan to get married in halls outside the municipality, you will have to pay transportation costs to and from the venue. Apart from that, you have to pay a sum of money for your marriage, which is used to help plant trees in Turkey.
6. Registration of the marriage contract in the country of origin
To register the official marriage contract in your country of origin, you must take your Turkish official documents and the marriage contract in Turkey to the embassy of your country of origin in Turkey.
Note: If one or both spouses are not fluent in the Turkish language, an official translator must be present at the time of marriage.
Documents necessary for marriage in Turkey
Original passport
Certificate of celibacy
6 to 8 full color photos
Original birth certificate
National card
Health certificate
Father's consent for a woman (some nationalities) who has no previous marriage history.
Divorce letter for already divorced people
Two witnesses
Official translator
Confirm documents from persons' country and Turkey
Translate all documents into Turkish
International marriage certificate in Turkey
Over the past decades, due to the increase in the number of marriages between different nationalities, the need for an international marriage certificate has increased. This necessity has been undertaken to standardize marriage documents globally. Of course, keep in mind that international marriage documents do not take into account the sensitivity of religion, race, and nationality. For this reason, this document has universal validity and is accepted as an official document in most countries of the world. Among them, only Turkey and Tunisia accepted international marriage, and if the marriage took place in these two countries, there is no need for translation. Because in the marriage certificate in Turkey, in addition to Turkish, this document can be presented in several languages ​​of the world.
In which countries does international marriage take place?
All European Union countries
USA
Australia
Turkey
Tunisia
Divorce in Turkey
If the person is married outside Turkey, he can file for divorce in Turkey, even if he is a refugee in Turkey or stateless. This is within the Turkish civil law.
To get a divorce in absentia in Turkey, you can also get help from a divorce lawyer in Turkey. You will first need to file the divorce application at the family court, and you can also submit a custody application for your children in addition to submitting the divorce application.
Refugees can get help from the legal offices of the Turkish Bar. If a person is unable to pay for a lawyer, they will be referred to a lawyer on a free basis.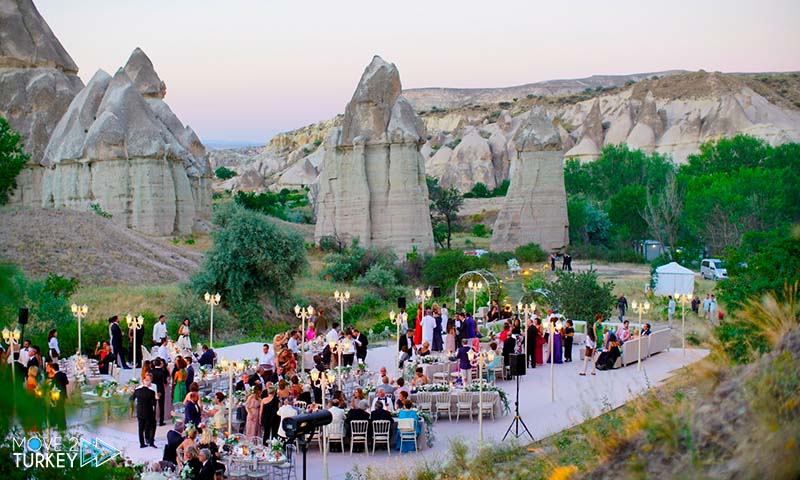 The wedding ceremony in Turkey
Turkey can be considered one of the countries that attracted the attention of many foreign couples who want to hold their wedding ceremony in a very attractive and beautiful environment. The beautiful and pleasant nature of Turkey, the luxurious halls and ships and … are important reasons for this desire.
The cost of holding a wedding in Turkey
Due to the different cultural conditions of foreigners residing in Turkey, many couples are forced to agree to a luxurious wedding ceremony, despite the exorbitant costs of the wedding ceremony. On the other hand, newlyweds can have their dream wedding in the middle of the sea on luxury ships for the same cost.
Wedding halls in Turkey
Due to its beautiful and unique nature, Turkey can be a good place to choose the most suitable wedding venue. All over Turkey, you can choose luxury hotels and palaces for your special occasion. But in the meantime, many foreigners residing in Turkey prefer to choose Istanbul and Antalya to hold their celebrations.
In Turkey, you can hold your wedding on the beach or in the middle of the sea on a ship or in a luxurious palace. Of course, you also need to look at costs before taking any action.