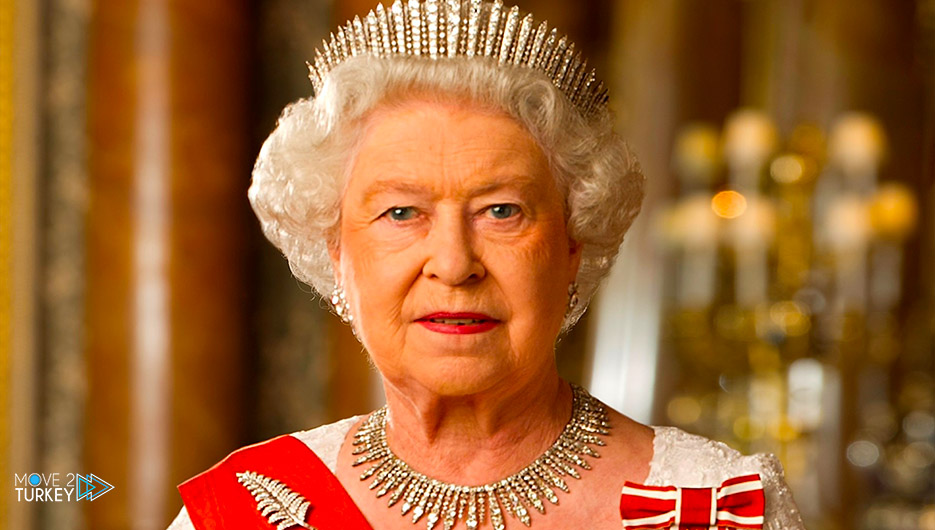 It was reported that the British government's plan for what to do immediately after the death of Queen Elizabeth II included restrictions on social media as well as security measures.
According to the news website Politico, the plan, codenamed "Operation London Bridge", includes funeral arrangements.
The Prime Minister will be informed of the death of Queen Elizabeth II by an officer with the code "London Bridge destroyed".
On the other hand, the public will learn of the Queen's death with breaking news via the official news agency PA Media.
All accounts belonging to government institutions will have black teams.
They will also take the Queen's coffin in a procession from Buckingham Palace to Westminster Palace.
The public can visit the sarcophagus, which will be placed in the catavalca for 23 hours a day for three days, and tickets will be issued to important people.
The royal family's website will turn black with a short statement confirming the Queen's death.
Banners will also be displayed on UK government websites with the extension 'gov.uk' and all government organizations' social media accounts.
Non-urgent content will not be posted, and retweets cannot be retweeted unless approved by the Government's Chief of Communications.
In addition, the state funeral will take place 10 days after the Queen's death, and will be declared a national day of mourning.
The day of mourning will also not be a public holiday, but if it falls on a weekday, it will be left to employers' initiative to allow employees to leave.
Legislative activities in the parliaments of England, Scotland, Wales, and Northern Ireland will be postponed, and parliaments will be withdrawn in recess.
The plan also included assessments that the public would be angry if the flag was not lowered in front of Prime Minister Building No. 10 at half-mast 10 minutes after the news of his death.
It also includes the State Department's concerns about how to arrange the entry of large numbers of tourists, how the Interior Ministry will deal with potential terrorist threats and the Transportation Department's concerns about overcrowding in the capital.
The British press wrote that the leak should not be seen as a sign of the deteriorating health of the 95-year-old Queen Elizabeth II.