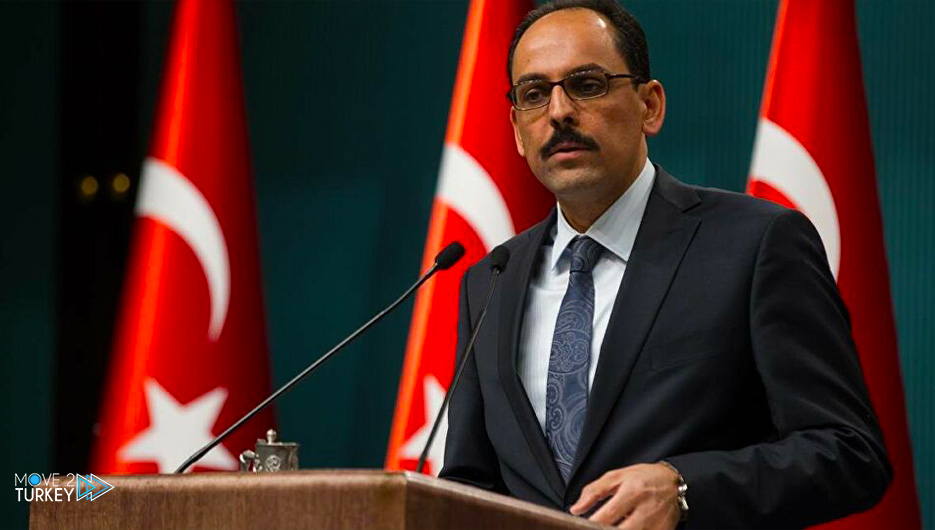 Spokesman for the Turkish presidency Ibrahim Kalin said that work is underway to determine the date of the upcoming visit of Saudi Crown Prince Mohammed bin Salman to Turkey.
This came in statements to reporters Tuesday after his participation in a cultural symposium in Ankara.
Qalan pointed out that the Saudi Crown Prince was scheduled to visit Turkey on May 25, but the visit was postponed due to the illness of his father, King Salman.
"We expect this visit to take place in the coming days, in June, and our concerned colleagues are working on setting the date," he added.
In late April, Turkish President Recep Tayyip Erdogan made an official two-day visit to Saudi Arabia.
Kalin touched on efforts to establish a safe passage for the export of Ukrainian agricultural products by sea.
He pointed out that Turkish President Recep Tayyip Erdogan discussed this issue extensively during the two phone calls with his Russian counterparts, Vladimir Putin and Ukrainian Volodymyr Zelensky, on Monday.
He stated that President Erdogan expressed to his counterparts Ankara's readiness to play a role in facilitating discussions in this regard.
He noted that the two sides responded to that and agreed that the talks would take place through Turkey.
He indicated that Russian Foreign Minister Sergey Lavrov will visit Turkey on June 8, and this issue will be discussed and more details will be crystallized in this regard.
Kalin said that there are technical issues that need to be negotiated and decided upon.
Kalin expected that these issues would be resolved within a week or two through meetings to be held in Turkey.
He pointed out that Turkey would thus have assumed an important task in terms of preventing a food crisis in the world.
In response to a question about whether there will be a visit from the Ukrainian side as well, Kalin said: "There is no planned visit at the moment, but our doors are always open to our Ukrainian friends."
Kalin touched upon the discussions with the Swedish and Finnish delegations in Ankara recently about the two countries' request to join NATO.
"No progress can be made in this regard without taking steps that would allay Turkey's concerns about terrorism," Kalin said.
Recently, President Erdogan said that the position of Sweden and Finland with regard to taking into account the security concerns and sensitivities of the countries with which they want to ally themselves will determine the extent to which Turkey wants to see these two countries as allies.