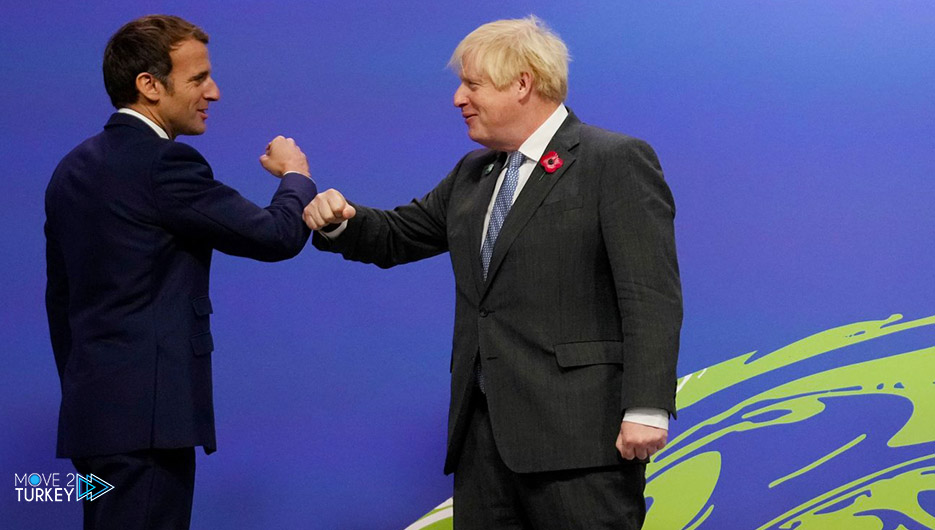 French President Emmanuel Macron and British Prime Minister Boris Johnson discussed by phone on Saturday the situation in Ukraine.
And 10 Downing Street (the seat of the British government) announced in a statement that the two sides agreed that finding a diplomatic solution to the current tensions must remain the "top priority".
The two sides stressed the necessity of the North Atlantic Treaty Organization "NATO" in the face of possible "Russian aggression" against Ukraine, according to the same source.
"Johnson and Macron also agreed to continue working together to develop a package of sanctions that will take effect immediately in the event of Russia's invasion of Ukraine," the statement added.
They also discussed the importance of working "to strengthen NATO's eastern flank and ensure Allies are fully protected against malign Russian activity wherever and however it may occur."
Johnson reiterated his "commitment to work with France to address the common challenge of illegal immigration" in the English Channel.
And on Friday, the French Presidency "Elysée" announced that Macron will meet his Russian counterpart Vladimir Putin next Monday in Moscow, and then his Ukrainian counterpart Volodymyr Zelensky on Tuesday in Kyiv.
Recently, Western countries, led by the United States, accused Russia of massing its forces near the Ukrainian border, and Washington threatened to impose sanctions on Moscow if it launched an attack on Ukraine.
Russia rejects the accusations about the movements of its forces inside its territory and denies the existence of any aggressive plans it has towards Ukraine.