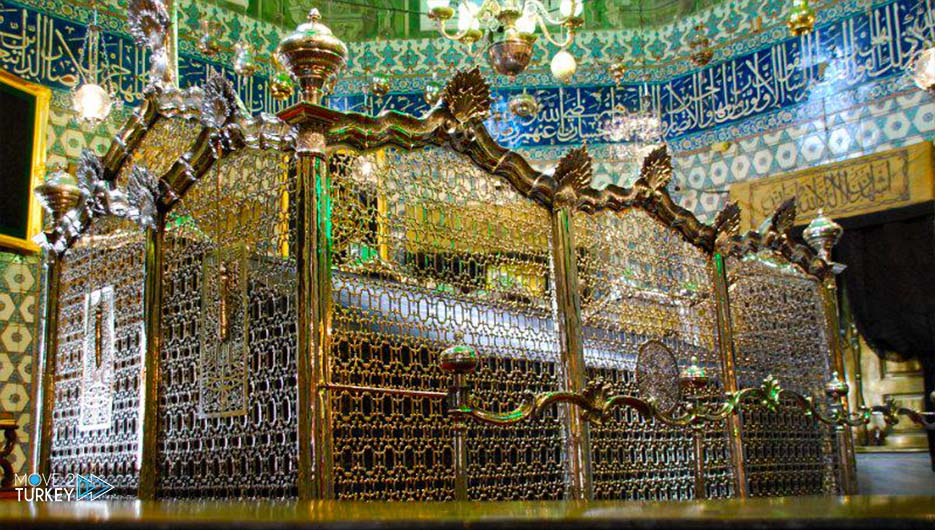 On Friday, the Turkish authorities reopened the tomb of the companion "Abu Shaybah al-Khudri", may God be pleased with him, in Istanbul, after completing its restoration work.
The opening ceremony of the mausoleum in front of visitors participated in the Istanbul Governor Ali Yerlikaya, Deputy Minister of Culture and Tourism Nadir Alp Arslan, and Director of Culture and Tourism in Istanbul, Coşkun Yılmaz.
In his speech during the ceremony, Yilmaz said: "At the direction of the Ministry of Culture and Tourism, the state completed the restoration work of the Sahabi shrine," and reopened it to visitors.
For his part, Yilmaz said, "There are narrations that Abu Shaybah is a brother of the Prophet Muhammad, may God bless him and grant him peace, and one of his breastfeeding women is Halima Saadia."
He added that Islamic historical sources indicate that al-Khudri was one of more than 50 companions who participated in the first campaigns to conquer Constantinople.
He referred to the martyrdom of al-Khudri on the walls of Constantinople at the age of 85-90 years.
Yilmaz mentioned that Sultan "Mehmet the Conqueror" was the one who ordered the construction of a tomb for the companion after he conquered the city of Istanbul in 1453.
The companion "Abu Shaybah al-Khudri", may God be pleased with him, lies in a mausoleum next to the walls of the old city of Istanbul.