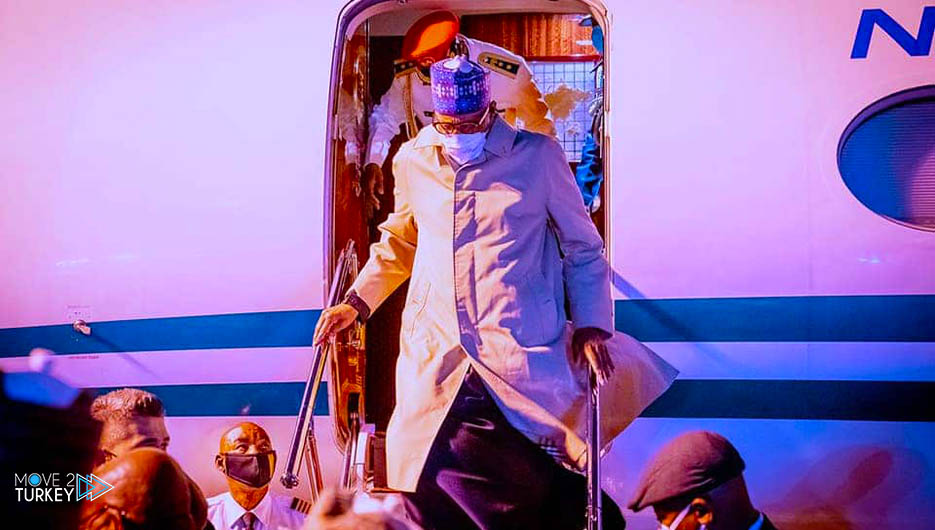 Leaders participating in the 3rd Turkey-Africa Partnership Summit on Saturday took souvenir photos, ahead of the summit's official opening session at the Istanbul Convention Center.
The memorial photos included the presidents of Turkey, Recep Tayyip Erdogan, the Democratic Republic of the Congo, Felix Antoine Tshisekedi Chilombo, and Rwanda's Paul Kagame.
In addition to Senegal, Macky Sall, Comoros Ghazali Othmani, Djibouti Ismail Omar Guelleh, Nigeria Mohamed Bukhari, Central African Republic Faustin Archang Touadera, and Somalia Mohamed Farmajo.
Also, Sierra Leone Julius Madbayo, Mauritania Mohamed Ould El Ghazouani, and Guinea-Bissau Umaru Sissoko Embalo.
The memorial photo was also taken by the Chairperson of the African Union Commission, Moussa Faki Mahamat, the President of the Libyan Presidential Council, Mohamed El Manfi, the Vice President of Equatorial Guinea, Teodoro Nguema Obiang Mango, and the Vice President of The Gambia, Isatou Toray.
As well as the Prime Ministers of Ethiopia, Abi Ahmed Ali, Niger Hammoudo Muhammadu, and Algeria Ayman bin Abdul Rahman, and the Adviser to the President of South Sudan for National Security Affairs, Tut Gatluak Manim.
In addition to the Chairman of the Commission of the Economic Community of West African States, Jean-Claude Casey Broux, the Secretary-General of the African Continental Free Trade Area, and Amkala Meny.
The memorial photos also included ministers, representatives, and ambassadors from Uganda, Chad, Ghana, Angola, Burundi, Cameroon, Congo, Ivory Coast, Gabon, and Liberia.
In addition to South Sudan, Tunisia, Zimbabwe, Zambia, Tanzania, Egypt, South Africa, Malawi, Kenya, Burkina Faso, and Morocco.
Istanbul will host the third summit of the Turkish-African Partnership between December 16-18.