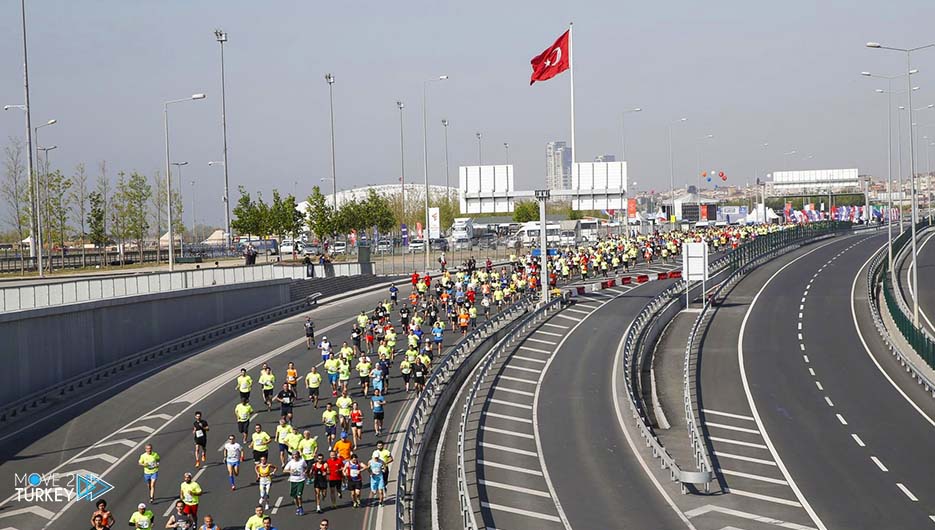 On Sunday, Istanbul hosted the first edition of the "Winter Run Istanbul" running race, with the participation of about 3,000 local and foreign runners.
The race was held on Baghdad Street in the Asian part of Istanbul on a 10 km track under the auspices of the Directorate of Youth and Sports and the Turkish Athletics Federation.
3,000 runners, including athletes from 18 countries, participated in the race, which was held a month late due to the earthquake disaster that struck Turkey last February.
In the men's category, the Turkish runner Abdullah Tughlaq won after he finished the race in 30 minutes and 48 seconds, followed by his compatriots Ibrahim Arata second with 31 minutes and 11 seconds, then Mustan Turhan third with 31 minutes and 20 seconds.
In the women's category, the Turkish runner Damla Glik won after she finished the race in 36 minutes and 26 seconds, then her compatriots Dilan Atak second in 37 minutes and 22 seconds, and Maryam Klang Gun Dugdu third in 37 minutes and 35 seconds.