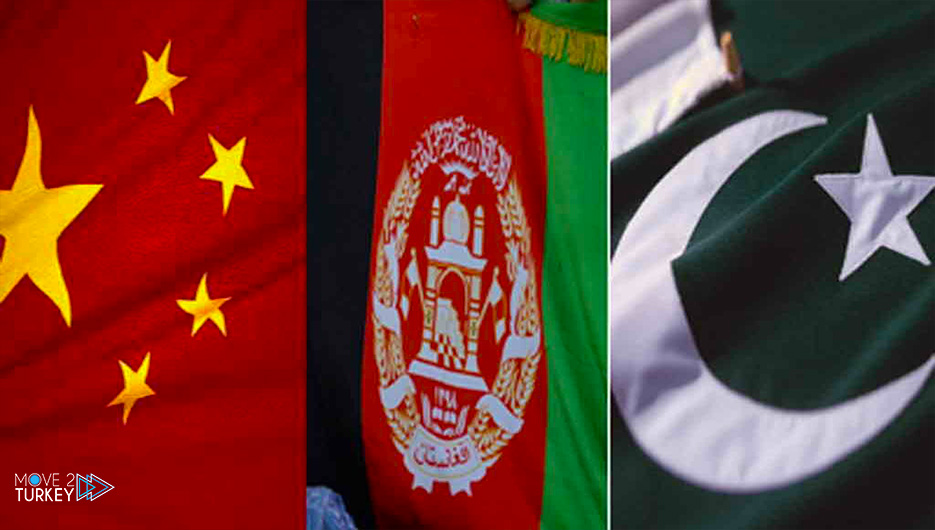 Pakistani Foreign Minister Shah Mahmood Qureshi on Thursday expressed his belief that peace, prosperity and economic development in Pakistan, China and Afghanistan are "interlinked".
And in a speech by Qureshi in the virtual environment during the meeting of the foreign ministers of China, Afghanistan and Pakistan in its fourth edition.
He stressed that his country is making efforts to strengthen its relations with Kabul and Beijing at the bilateral and regional levels.
He pointed out that the US forces and the North Atlantic Treaty Organization "NATO" began to withdraw from Afghanistan.
He said that this situation causes serious security challenges, and also provides a unique opportunity for reconciliation and peace in Afghanistan.
Qureshi expressed the determination of the leaders of China and Pakistan to complete the ongoing projects within the scope of the China-Pakistan Economic Corridor (CPEC) on time.
He added that the special economic zones established within the framework of the economic corridor will change the rules of the game in the entire region.
This economic corridor is part of China's "Belt and Road Initiative", and one of its main objectives is the construction of a land road between Kashgar (in China) and the Pakistani port of Kadar.