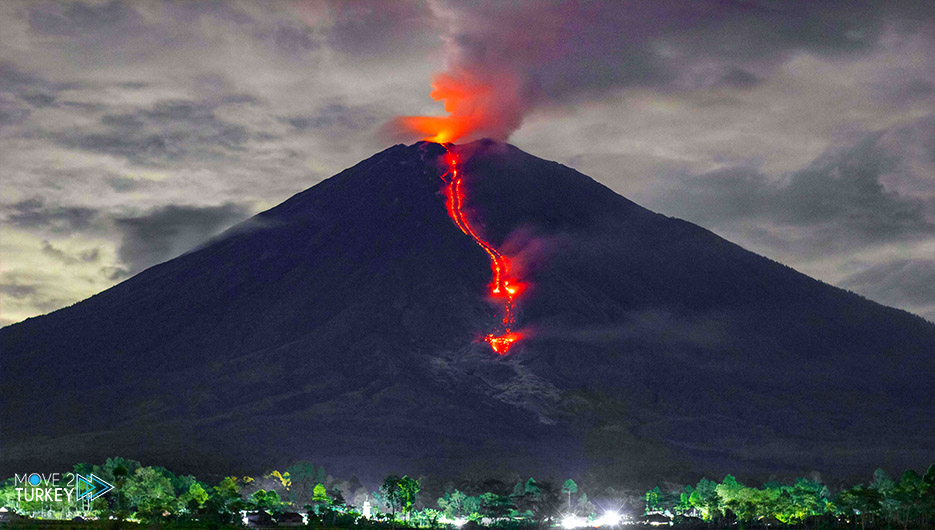 Mount Merapi volcano on the Indonesian island of Java erupted on Sunday, creating clouds of smoke.
Local officials also reported that the volcano, located on the border of the provinces of "Central Java" and "Yogyakarta" in Indonesia, released ash clouds during its eruption, and lava flowed on its slopes.
Officials added that the sounds of the volcano can be heard from a few kilometers away.
The volcanic Mount Merapi is 2,968 meters high, and in 2010 it witnessed a huge eruption that killed 347 people.
Indonesia is located in the area of ​​earthquakes and volcanoes known as the "Ring of Fire" around the Pacific Ocean, and there are about 130 active volcanoes.